Hello, there! Allow me to serve as your guide through the realms of Baldur's Gate 3, a thrilling creation indeed. But beware, for no two journeys through this mystical world are quite the same. Now, before we kick this off, I would like to set the record straight and disclose that our trusted source at ActivePlayer.io has confirmed a whopping 17,000 potential game endings! This is not to intimidate you but rather ignite your excitement. Ready or not, we're about to delve deeper into this masterpiece.
Baldur's Gate 3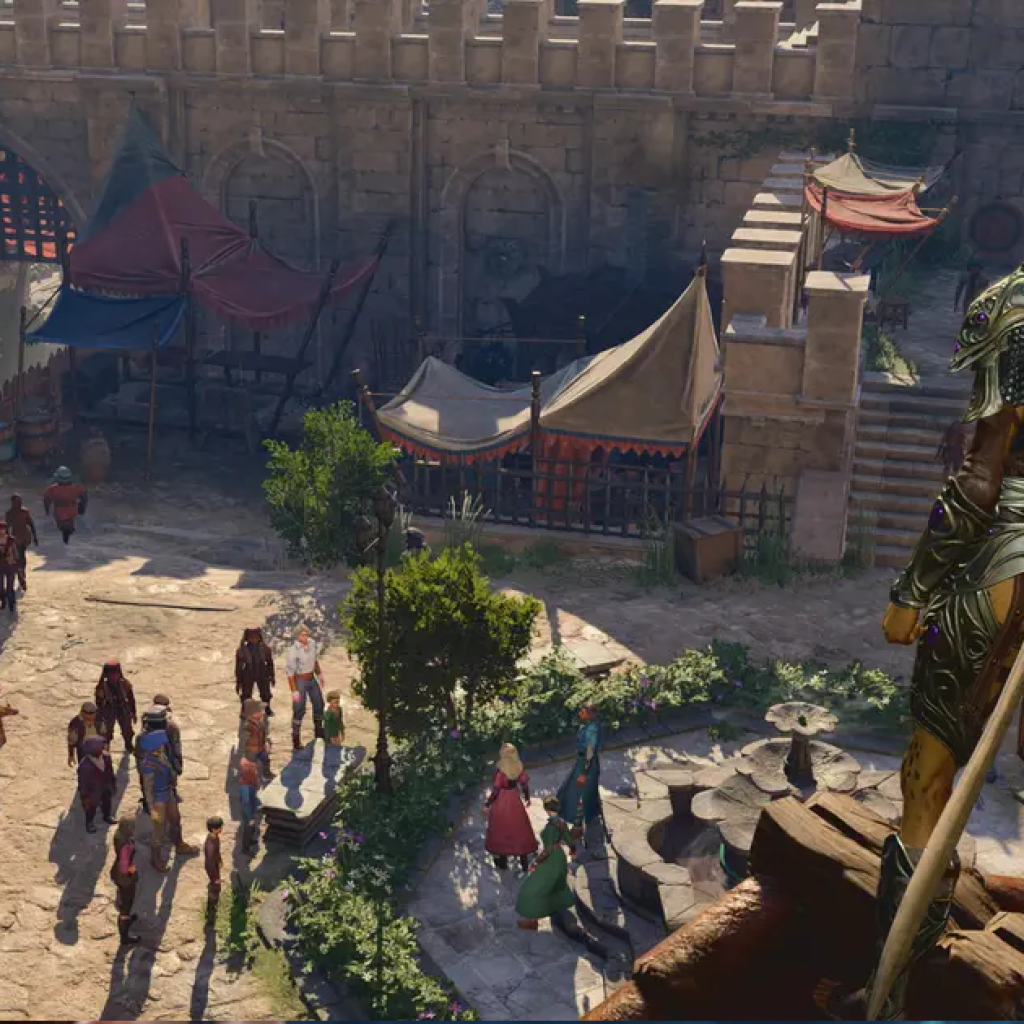 Baldur's Gate 3 is an exceptional role-playing video game developed and published by Larian Studios (kudos to them for their boundless creativity). Did the name ring a bell? Of course, it did. I mean, who hasn't heard of the legendary Divinity: Original Sin 2? Exactly. Larian Studios have proven once again they're quite adept at creating richly immersive worlds with stellar storytelling – exactly what role-playing fans live for.
The game itself catapults you into the Forgotten Realms setting of Dungeons & Dragons – yep, those very same lands filled with dragons, lusty daedra and extravagant magical contraptions that would put any muggle to shame. Here's where it gets better though – you have a tadpole (cheerfully named 'Mind Flayer Parasite') lodged snugly inside your brain that threatens to issue you an express ticket to the underworld unless you find a cure pronto. And thus begins an epic adventure brimming with impending peril and unexpected alliances.
Endless Possibilities
Now let's dive into that juicy part about the possible endings. Let me reiterate those mind-boggling numbers from ActivePlayer.io – yes, your path could culminate in one of 17,000 different endings. Sounds like Larian Studios might be trying to get into the Guinness World Records, right? Well, before you start doing your calculations, let me assure you, it's not exactly a twisted attempt to have you play the game for an eternity. Each decision you make, each ally you betray, each secret you unravel plays a part in determining which ending you get. Yes, indeed! It's like one of those 'Choose Your Own Adventure' stories we all adored as kids, but amplified to infinity…or well, 17,000.
It's not just your major choices that count either. Are you a Lothario who you can charm the scales off a dragon…ahem… naga? Or are you a berserker who expresses views via fist-to-face diplomacy? The game script takes all that into account. So basically, your in-game personality can, and will change the course of your story.
In conclusion, Baldur's Gate 3's endings are as vast and varied as this captivating world Larian Studios crafted meticulously. And yes, it will take more than one (or a hundred) playthroughs to uncover all possible endings. But don't be overwhelmed; remember, it's all about the journey and not just the destination. So buckle up heroic adventurers – go forth and explore this fantastical realm in all its glory. Here's hoping your ending is one that goes down in bards' songs! Will it be 17,000 times the charm?
Just remember – in the magical world of Baldur's Gate 3; every choice counts. Let that sink in your gamer heart and head as it gives a whole new meaning to replay value! Happy gaming!