Have you ever heard of the game Axie Infinity? This game is the real deal of making money while playing games. Axie Infinity is an NFT game and uses SLP (Smooth Love Potion AKA Small Love Potion) a crypto-currency as in-game currency. I personally tried and played this game for 2 weeks now and its really quite fun game.
Seriously, you will not be only on this game for money but for the fun as well. To be honest, it's actually an addicting game. Those Axies are super cute and you will immediately love the game. Axies are the only characters on this game, you will be using them to fight other Axie teams.
This game doesn't have a lot of graphics on it, just a 2D game that won't require huge space on your device. Its very easy to play and get ready to use a little Einstein of brains because you will need a little I.Q and strategy with this game.
I found myself playing it 3 full hours non-stop, though from time to time you will get those annoying disconnections due to server errors or some on-going maintenance.
On this post you will learn how to get started playing Axie Infinity, and the pros and cons of it, how to make money with it, how to cashout and exchange with real money.
How to get started Playing Axie Infinity in 2021
First, create an Axie Infinity account by going to https://marketplace.axieinfinity.com/
Creating an account requires you to make a Metamask wallet first, to make a metamask wallet, you need to install Metamask Chrome Extension of Mozilla Extension, make sure to save your phrase so you can recover your wallet in case you forgot your password.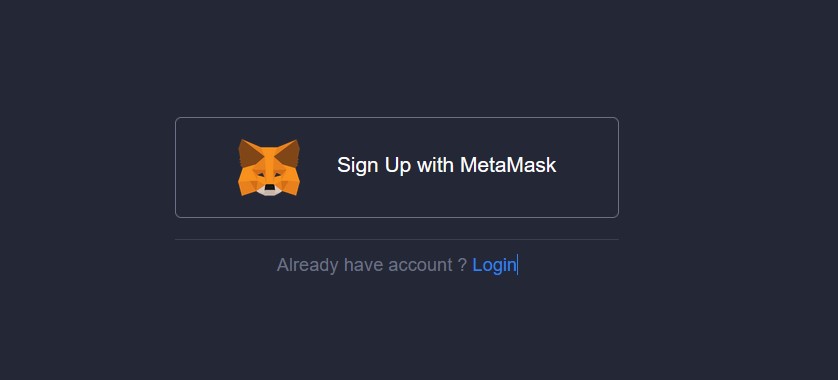 After creating a Metamask wallet you should now be able to log in to the Axie Infinity Marketplace.
Create a Ronin wallet to buy and sell Axie, after creating a Metamask wallet you now need to create Ronin wallet, creating a Ronin wallet is exactly the same with Metamask.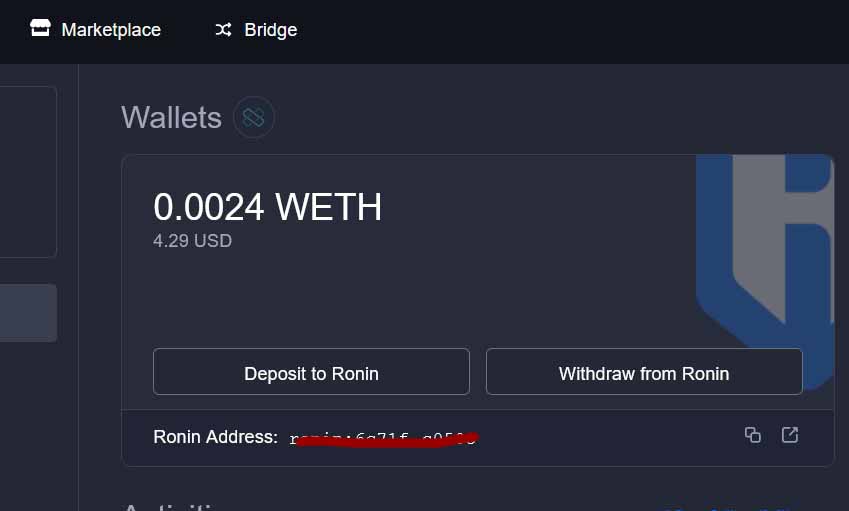 Browse the Marketplace to buy your Axies, remember that you need 3 Axies to get started playing the game. You need to search more on what Axies you want to buy and what kind of Axie combination you want on your team. Currently, there are 9 Axie categories – the Beast, Plant, Bug, Mech, Dusk, Aquatic, Bird, Reptile, and Dawn. Each of them as its own unique abilities and skills. Make sure to take time to read and search their damage and shield counts, the card unique skills as they are important when playing the game.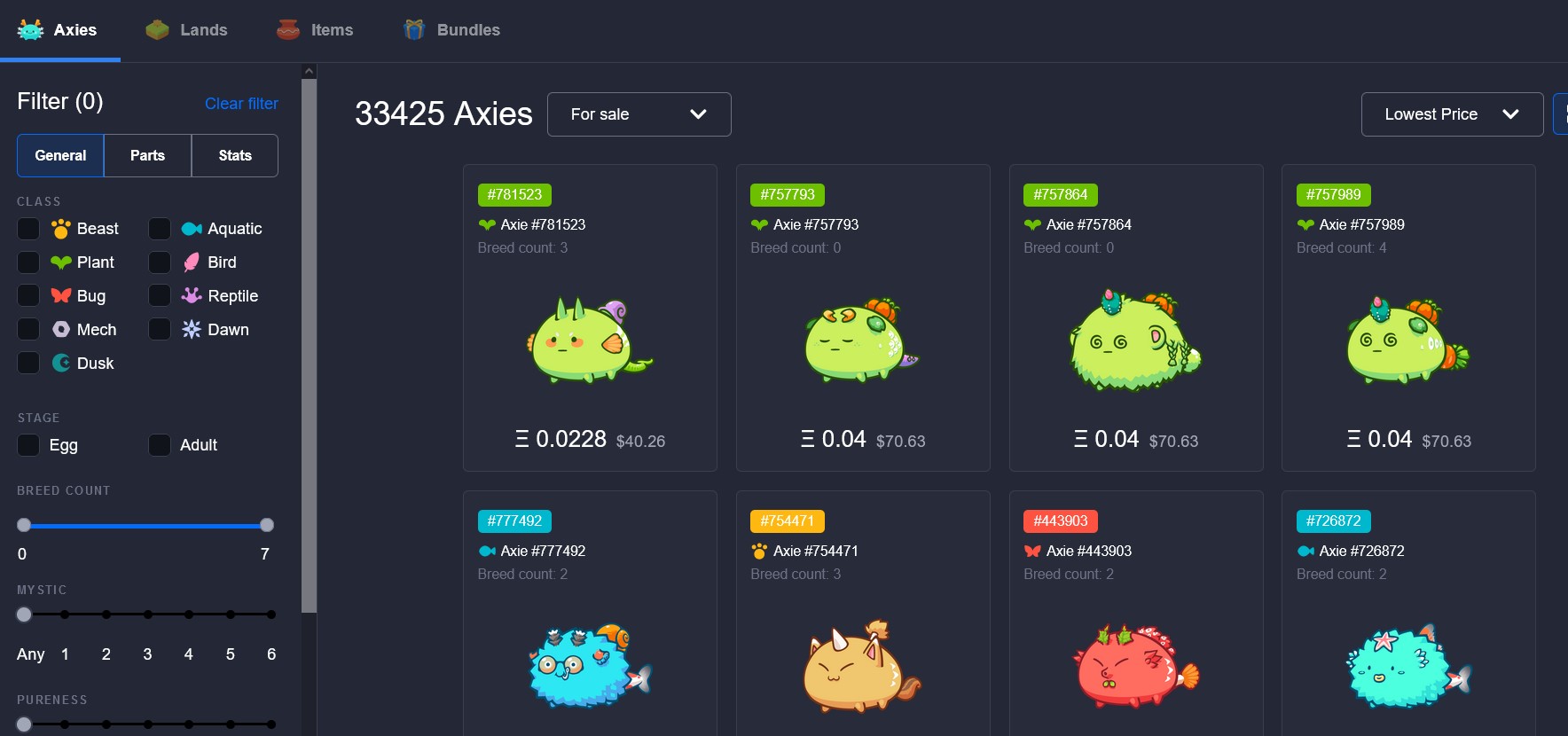 To buy Axies – deposit some Etherium on your Metamask and from Metamask deposit it to Ronin. Each transaction will require you few minutes to reflect on your account so just wait for it.
After buying 3 Axies – Start Playing
After buying your Axies you are now ready to play the game. First, download the app if you want to play on your mobile, or the Windows version of it if you want to play on PC/Laptop.
Go to "Axies" and click on the "Sync Axies" to appear your axies.
Go to "Teams" and create your team, properly place them, usually Tanks are on the front such as the Plant Axie type, and Hitters on the last such as the Aqua/bird type.
I suggest playing first on the "Adventure" mode and get used to your Axie Team and familiarized their skills.
Ready to Farm SLP
After Creating an Account and Buying Your Axies you are now ready to play the game. Play on Adventure mode, when you win over a Ruin you will proceed to the next and each time those monsters are more high levels and not easy to kill. Make sure to use your cards wisely.
Each time you win you will be given SLP's. SLP short for Smooth Love Potion or Small Love Potion is what you will be making money on. The more SLP you get the more money. Currently, the market price per SLP is around $0.11 (See latest SLP Price).
You will be only limited with 100 SLP to gain per day while farming the Adventure Mode, plus the Daily Quest you will get a total of 150 SLP per day for sure. It may not sound a lot but in some countries, this is more than enough.
See this Farming guide to efficiently farm SLP daily.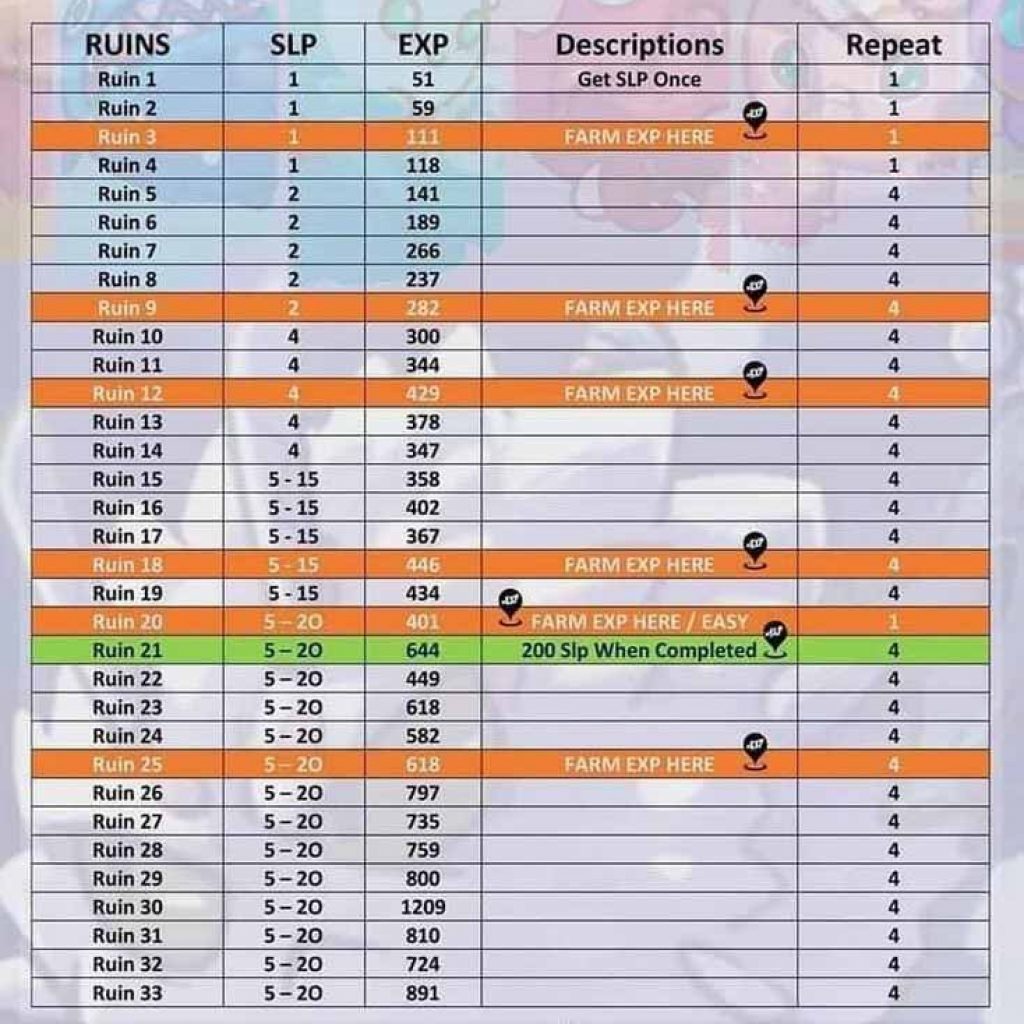 How to Exchange your SLP's to Real Money
First, you have to remember that for new accounts the SLP you gained from playing the game will be locked for 15 days meaning you cannot claim them and exchange them for real money for 15 days. After the 15 Day period, your SLP's are now claimable to claim your SLP simply to go your Axie Infinity Account and hover to "Claim Tokens". Claim your earned tokens and you should be able to see it on your inventory.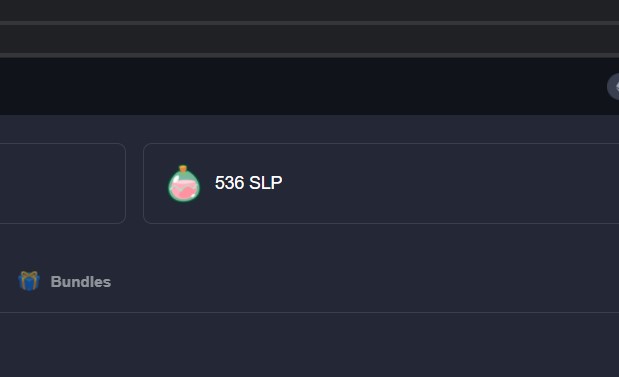 To go "Account" and click on "Withdraw from Ronin" then on the new window enter your Etherium Address from your Metamask Wallet.
Then choose what type of asset you want to withdraw on this case choose SLP.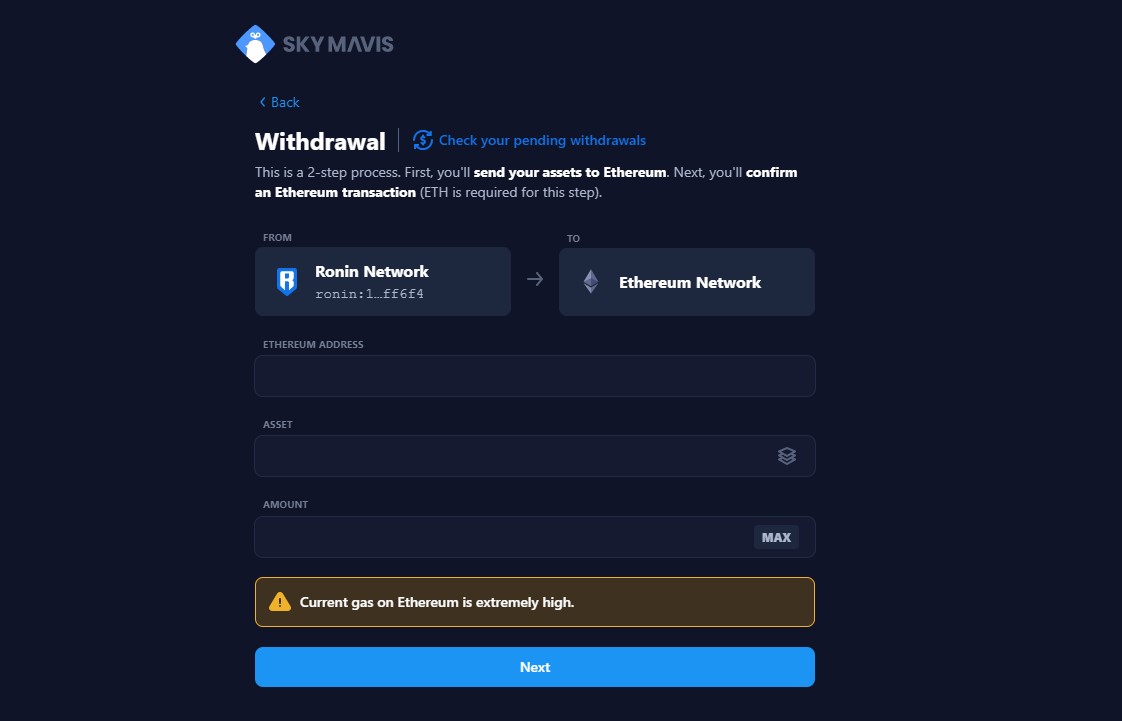 Choose to enter how many SLP's you want to withdraw. Then "Next" now your Metamask wallet will pop to confirm the transaction. You may need to pay "Gas fees" to withdraw your SLP's. When you received your SLP's on your Metamask wallet (See image) from your Ronin account you are now ready to swap your SLP to ETH and from ETH to $$$.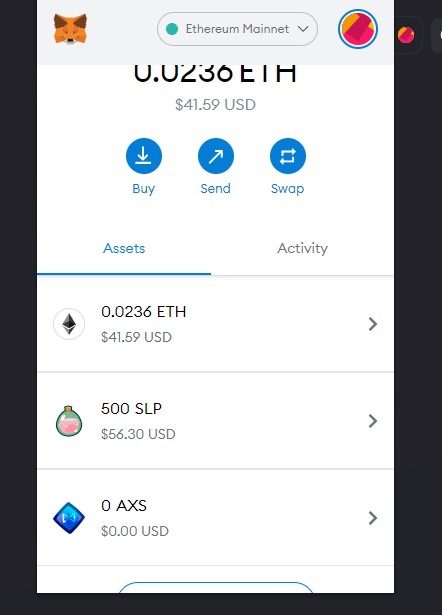 To swap SLP to ETH go to https://app.uniswap.org then Choose SLP (See image below) and Choose ETH on the bottom. Click on "SWAP" again your will need to pay some "GAS FEE" on this process. When this process is done send your ETH to Binance or any local exchange available on your country to exchange ETH to your local currency.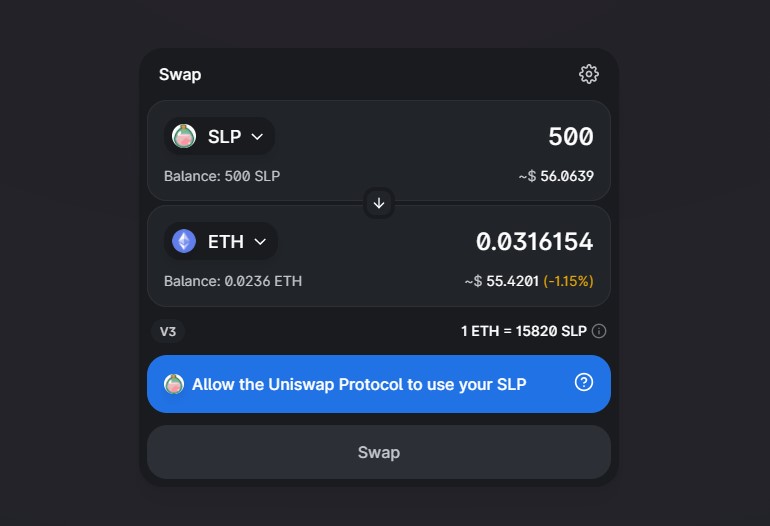 Yeah sure the whole process is a little over complex but when you get the idea you will difinitely learn them and should be easy after few repititions.
2 Ways to Make Money On Axie Infinity
Currently, there are two ways to make money on Axie Infinity one is by playing it and farming SLP's. You earn up to 200 SLP per day on Adventure and Arena mode. The other method is by breeding an Axie and selling them on the marketplace.
And that is show you gain money from playing games. With the current price of SLP and when you earned 150 SLP per day that is $18/day (current price as of this writing) it may not sound a lot but this is already enough on some countries. In some countries more than the minimum wage of an average worker. See a documentary on the video below how this game helped some Families in the Philippines to make a living despite the COVID-19 pandemic.