Well, what if you could store 1.5TB of data on a tiny microSD card? That's pretty cool right considering today 1.5tb is a size of your palm. Now, a 1.5tb storing device is the size of your fingernail – a microSD card!
That's what the new Micron Card will be producing in the following years which they announced at Embedded World 2022 conference in Numberg Germany. It is the first-ever microSD card with a storage capacity of up to 1.5 TB that's built for the most common pain points for businesses – storing data for Video survellance. We'll I guess an SDcard is not just for survellance but for other IoT applications that needs a lot of data storage such as mobile phones.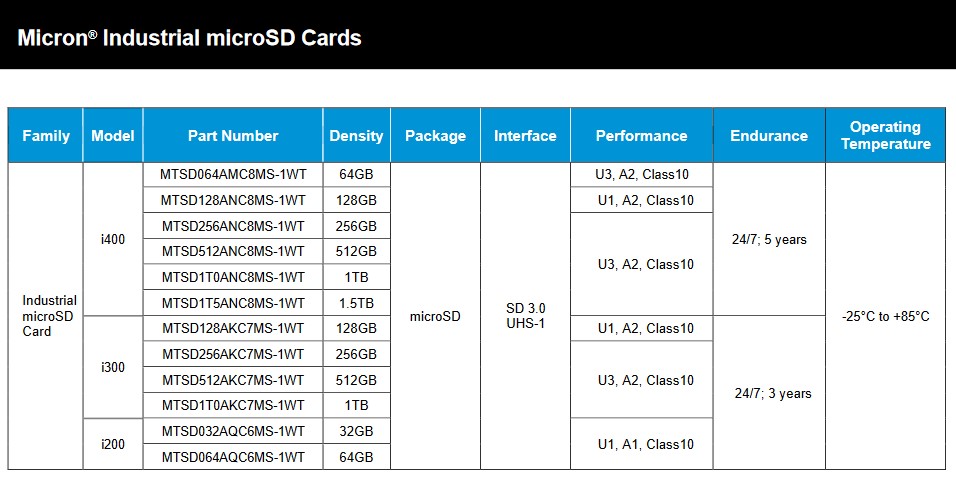 This micron card can easily store up to 5 years of standard quality video survellance and up to 5 months of high quality video output. Running out of data seems should be be problem anymore. This high storing capacity card provides a perfect solution for those who want to transfer and store large amounts of data.
Micron disclosed that its LPDDR5 DRAM chips have received ISO 26262 ASIL D certification for in-vehicle applications such as advanced driver assistance systems. Micron claims that the certification will make it easier for auto companies to reduce their risk by minimizing the need for additional mechanisms for their vehicles.