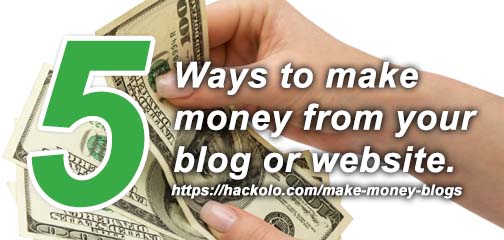 So you are planning on building an amazing blog that makes money for you? Well, this article is for you! I have been blogging for 5 years and to tell you honestly, blogging is not for weak hearted. How could I say that? Yes, you could tell that blogging is easy. But that's not everything you will think about if you start your own. There are a bunch of other factors to consider and a bunch of things to start to start making money with it.
So How Can You Monetize your Blog?
There are plenty of ways to monetize your blog and most of them are related to advertising. Here I would list down everything I have tried for the past 5 years of blogging and how to start on it.
#1 Advertising
This is probably the most common ways on how you could make money out from your blogs. As your blog continue to grow you will be contacted by a bunch of blog and product owners to advertise their product/blog on your blog. They'll offer you incentives if you could bring up good quality traffic to them or you would offer them packages that guarantee them traffic from your blog. You either create a banner for their product on your website and they'll pay you based on how much impressions you have delivered on those banners.
#2 Adsense and other PPC's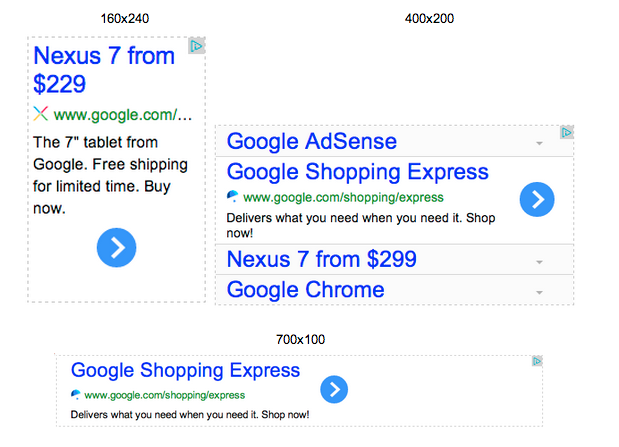 Of course, there's Google Adsense and pay-per-click websites that offers you great ways to monetize your blog. You could be making hundreds of thousands of dollars alone with Adsense. Believe as I have been using Adsense since I started my blogs. Yes, no Adsense on this websites since the content of this website breaks some rules on their terms and condition. Make sure you read it and follow them one by one as we have thousands of complaints about Google Adsense banning accounts for no reason. lol
#3 Email Marketing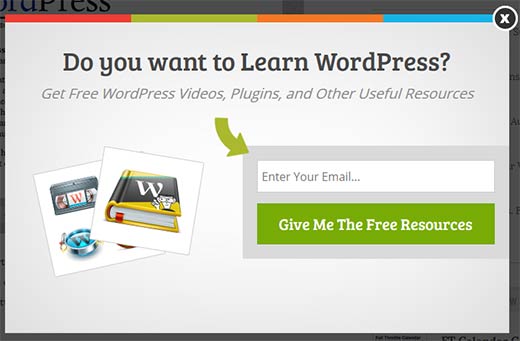 Email marketing is one of the oldest methods on how you can make money out from your visitors and offer them affiliated products through their emails. So how can you get your visitors email address and start sending them products? First, build up a capture pop-up form where they could enter their email address first after they landed on anywhere on your website just like the image above.
Register on a mailing list database servers like Getresponse or MailChimp. Note that these email marketing platforms aren't free but you could find some of them are cheap!
Create your mailing list and start your capture page.
Create your thank you page and setup your capture page.
Done!
Don't forget to don't spam your users otherwise you will get banned from email servers like gmail, yahoomail and more…
#4 Product Launching
Create your very own product or launch a product that you are affiliated with and get commissions without actually making a product by yourself!
#5 Paid Guest Posting
This is kinda related to advertising but this is purely based on your posts you make. Some marketers will contact blog owners that are related with ther niche of interest and guest post on your blog. Of course, with links to their own blogs/webstie/ or product.
How is this important?
Guest posting is really important on building high quality backlinks! This helps with your SEO profile and get high ranking on Search engines such as Google Search.
Of course, you can't-do any of these if you are just starting on your blog since you need traffic to make money in the first place. You need actual people visiting your blog every single day.