You might call this method skype account hacking  since it can recover passwords from anyone's skype account. This trick is powerful enough to hack in skype account 500 Million account users databases. Or you just want to use this trick just to recover your own password that you have forgotten ages ago, either skype account password recovery can do both with just few clicks.
Here's How to Recover Anyone's Skype Password
The only thing you need is your skype username OR your email address to recover the password. If you are hacking someones skype account then you might need his/her skype username OR email address either of those will work. For complete features about out read below.
Features:
100% Free Forever
Working as of 2020
Compliance with Skype Updates
Recover Password in less than 2 minutes!
Best user-friendly GUI
What you need:
Skype Username OR Email address
and Internet
Screenshots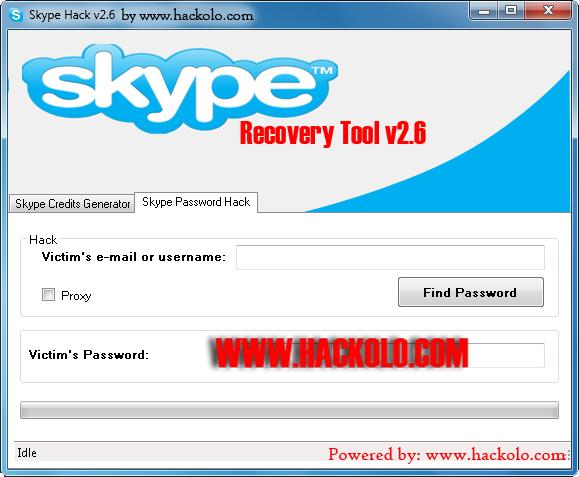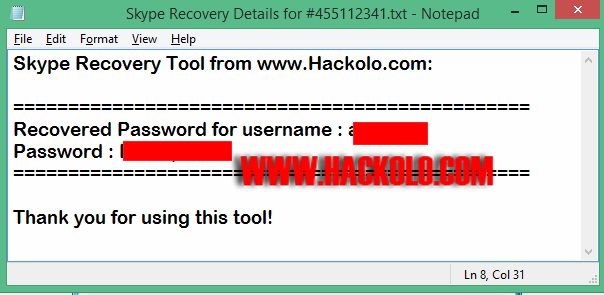 Steps to follow
Just copy the username OR email address and paste it on the tool where it asks for the skype email/username.
Click "Find Password" and wait for it to finish the process.
The recovery details will be downloaded as displayed above on a txt file.
Share to your friends if they forgot there skype password.
Download Links


Visit http://skype.vipcheats.us/ to start hacking skype account or generate skype credits for free now.
WARNING:
Download only from hackolo.com sources and not from other website that might have infected with some virus that may harm your computer.