Have you ever encountered winrar or zip files that has been locked and needs password to extract whats inside? Or have you forgotten your winrar password on your file and need to recover the rar password? This would be kinda annoying right since you badly needed the files inside it yet you are no way on unlocking it since the owner simply don't want to disclose the file maybe because it was private or asks you to complete a survey to get the password, whatever the reason was I am here to share to you the best method plus a software on unlocking passworded rar/zip files without a fuss!
Unlocking Password Protected RAR/ZIP is Easy!
You do not need to learn any coding skills or reverse engineering stuff just to unlock rar passwords. I am going to share you the best tool on unlocking them by brute force using millions of combinations your keyboard can ever create! Sounds pain? Not at all as I will be sharing this kind of tool!
Instructions
The instructions are pretty easy even kids can do this! All you need to have is a computer and the software I am going to share to you below.
Download RAR/ZIP Password Unlocker Pro <- Link is shortened, Just click on "SKIP THIS AD" to continue to the download page
Open up the tool and click browse and fine your password protected rar/zip file.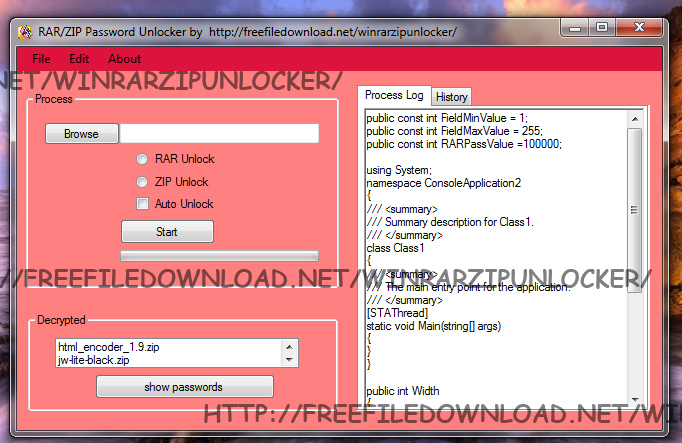 Choose what type of file whether it was zip or rar file and click Start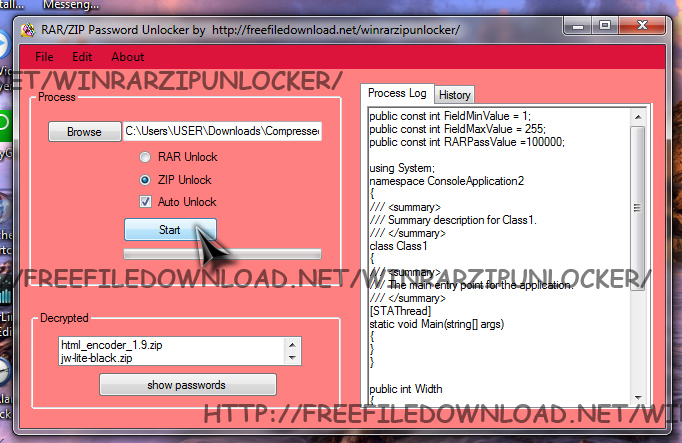 Using the Show Password Option the password will be revealed use it and viola! Works 100% of the time!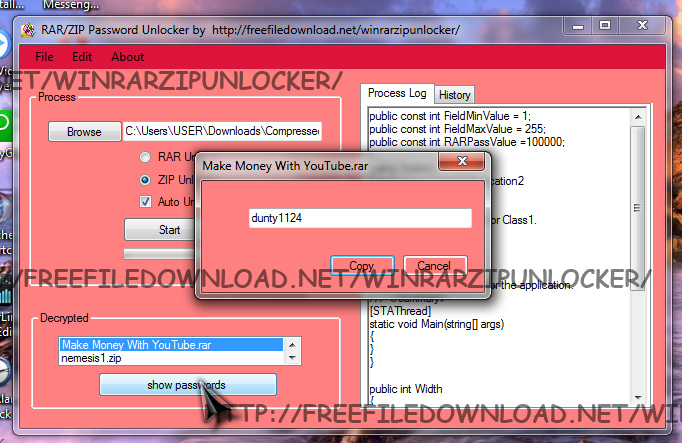 Easy right? and it's FREE!
Online

RAR Password Remover Mobile Version for Android and iOS
Good news! The rar password remover has now it's mobile version on apk and ipa format! You cannot find this on Google Play Store since it's a hacking type of app! Direct download by going at Online RAR Unlocker.
Still hesitant?
Then try it yourself! This is free anyway nothing will be lost! Working perfectly for me all of the time.
Updates!
1-:26-2016: Software updated to comply on recent changes on 2016 software versions. Enjoy!
5-25-2017: Minor changes on the GUI and fixed swordfish decryption process.
6-6-2018 : Tool updated fixed bugs