How To Generate Valid Virtual Credit Card for Paypal Verification
Needless to say, Paypal is one of the most used online payment systems worldwide with 244 Million active accounts worldwide. Truly, this is the best payment method that users used to pay for products online. Getting a PayPal account is very easy. But, getting your account verified might be hard for some users.
Getting a verified account has pros of course. You can withdraw money from your PayPal account straight to your bank account that your ATM card is linked with. However, some people find it hard to get their PayPal account verified because they don't have bank accounts or using the paypal account for other activities other than legal activities. So they need a completely virtual paypal account for their offshore works.
On this tutorial I am going to show you how you can generate a 100% valid virtual credit card number that you might want to use on generating virtual credit card numbers. Note that these credit card numbers are only valid and do not hold any REAL LIFE VALUE. Here's a tutorial for you to generate valid credit card numbers for verifying your Paypal account.
Generate Valid Credit Card Number
Instructions

:


Choose your desired virtual credit card such as Visa, MasterCard, JCB, Diners Club Card or American Express Card. Plenty to choose from plus these credit card numbers are generated with mod10 luhn algorithm meaning they are created with the same formulation as those real credit card numbers that you see.
On the left side box you can see the generated credit card details such as names, address, country, security details such as CVV/CVV2.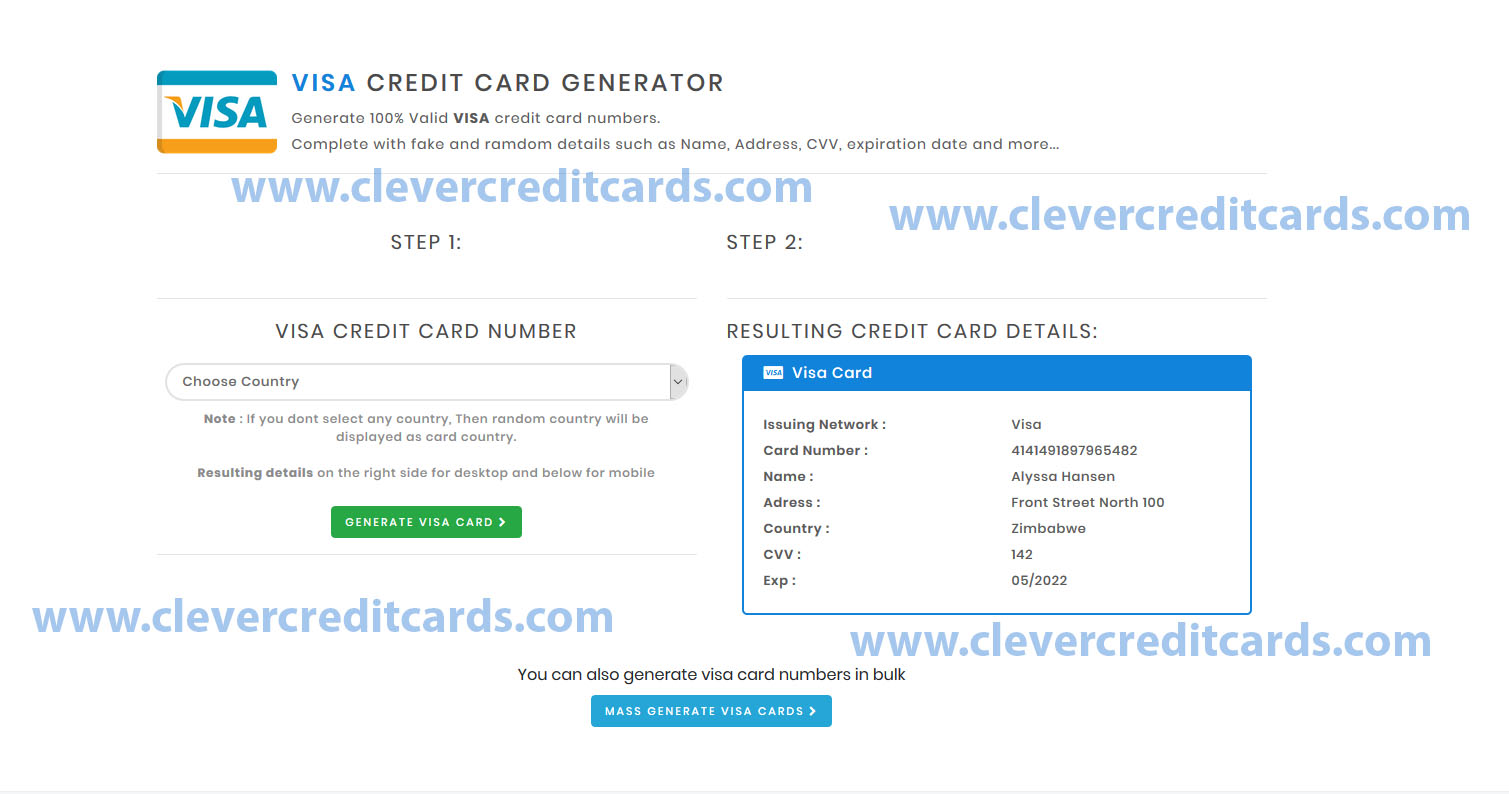 You can also choose where the origin country must the credit card number come from.
Generate from Major Credit Card Companies
There's an option to generate bulk number of credit cards. This is pretty handy when you need credit card numbers for data verification purposes on your ecommerce site.
The only catch is that these credit card numbers are totally fake and wont work when purchasing products online. So don't get fooled with it.
Might Not Work Though
I never tried it myself, for verifying paypal account. I am simply showing you how you can get a valid credit card number and use for your own perusal.
The website also features a credit card checker which checks the credit card number formula against validation tools. Meaning they check where the MII of  the credit card number came from. Whether it belongs to banking and finance or other MII categories. For more information about these details simply visit their website.