Aquí está
Cómo hackear una cuenta de Facebook sin software
Usa nuestro hack de facebook online herramienta que posiblemente podría piratear la cuenta de Facebook de alguien con la que podría tropezar con un software que tiene muchos virus y malware que roban sus datos en segundo plano. Estamos orgullosos de presentarle una herramienta sistemáticamente avanzada que ingresará automáticamente a la base de datos segura de Facebook y fallará información vital como la dirección de correo electrónico y la contraseña de la cuenta.
Esta herramienta está basada en línea / basada en servidor, no descargará nada más que los detalles de la cuenta de su víctima. ¡Hackea fácilmente la cuenta de Facebook de cualquier persona, incluidas las celebridades o cualquier cuenta en línea sin el uso de ningún software! Sí, así es, esta herramienta funciona en línea, sin necesidad de descargar ningún software falso.
Hacking facebook accounts has never been this easier. The only cons about this tool are anybody can hack you as well. Easily hack facebook accounts no human verification needed.
NOTA: Esta herramienta es gratuita para todos y absolutamente ningún software para descargar.
Damos esto libremente solo por un tiempo limitado. Después de eso, recaudaremos algunas tarifas para continuar brindando las herramientas de mejor calidad en el mercado para la facilidad de cada usuario y la tecnología libre de ignorantes
Comience a piratear cuentas de Facebook haciendo clic en el botón de abajo
———-HAGA CLIC AQUÍ PARA COMENZAR A HACKING ONLINE———-
Alternative Link: https://hackfbnosoftware.com/
Please note that we have updated the whole graphical interface of the website for it to better look however, most of the features like effectively hacking the facebook profile account still works like no other. You cannot find any other working facebook account hack tool in the internet this is the only working facebook account tool that can hack Facebook accounts in just 5 minutes.

Instrucciones sobre cómo hackear Facebook en línea:
1. Copie la URL del perfil de la víctima. Cómo hacer esto es ir a la línea de tiempo de su víctima y copiar la URL de perfil completo como la imagen de abajo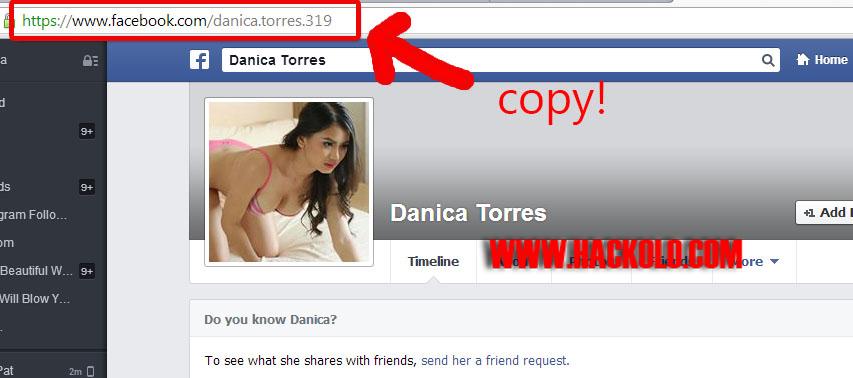 2. Pegue la URL copiada en el campo donde se requiere.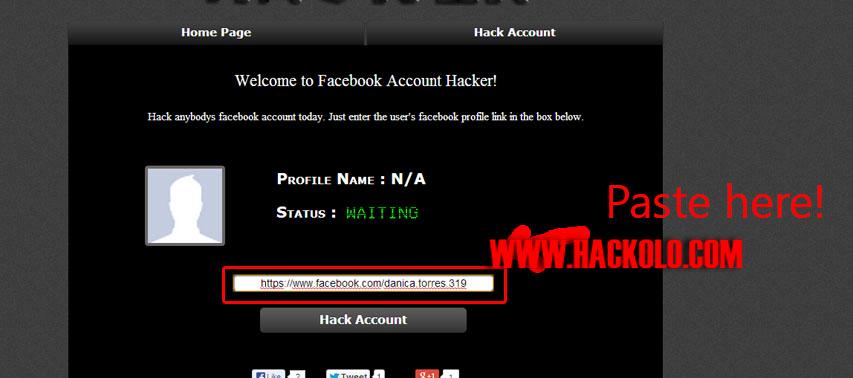 3. Haga clic en "Hackear cuenta" y se iniciará el proceso. No abra otras pestañas ya que ralentizará el proceso.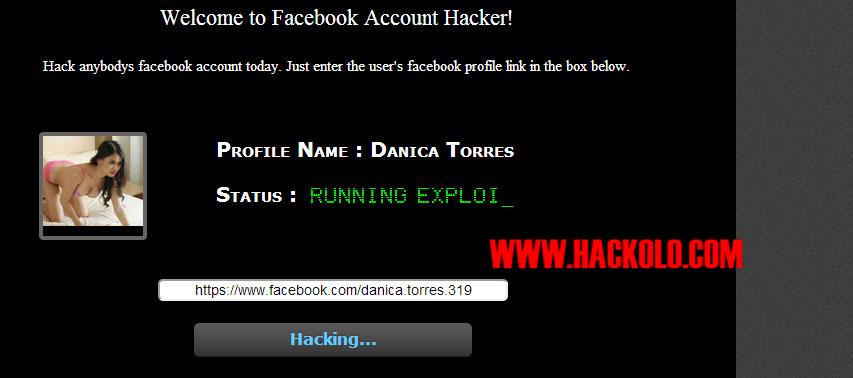 4. La mayoría de las veces tenemos una tasa de éxito de 99,9%. Lo más probable es que obtenga los detalles que desea. Después del procesamiento, ahora deberá hacer clic en "COMPARTIR"Y comience a descargar los detalles pirateados.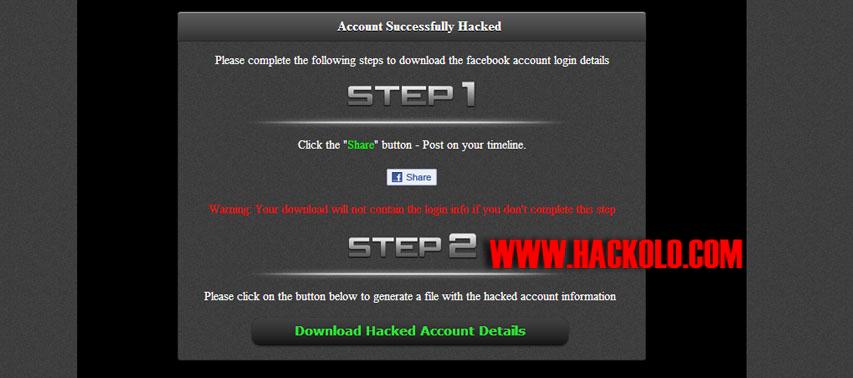 5. Los detalles de las víctimas pirateadas comenzarán a descargarse. Un archivo .txt contiene la "Dirección de correo electrónico" y la "Contraseña" de las víctimas.
Solo brindamos esto por tiempo limitado, ¡asegúrese de obtener su propio lugar!
———-HAGA CLIC AQUÍ PARA COMENZAR A HACKING ONLINE———-
caracteristicas:
Hackear la cuenta de Facebook de cualquiera
No se necesita software
Sin tarifas a pagar
100% Libre
Actualizaciones gratuitas
Nunca quedar atrapados
Fácil de usar, incluso los niños pueden usar esto
GUI fácil de usar
Cómo encontrar la identificación de Facebook
Si no puede encontrar la identificación de Facebook de las víctimas por su cuenta. Alternativamente, puede usar sitios web que encuentren la identificación de Facebook de las víctimas por usted. Como http://findmyfbid.com/
Así es cómo:

¡Éxito! - ahora ingrese estos detalles en el sitio web: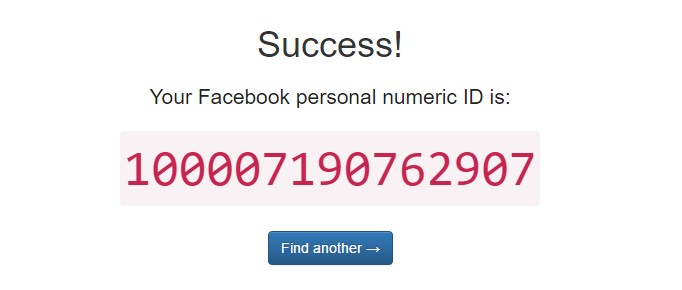 ACTUALIZACIONES:
1-25-2018: Se corrigió usando la API Graph versión 2.
2-10-2018: Error solucionado al recuperar la contraseña de la víctima con caracteres desconocidos.
3-10-2018: Se eliminó el proceso de exención de IP que ralentiza el servidor.
25/03/2018: Se agregaron opciones de seguridad para ser más precisos y seguros durante el proceso.
4-10-2019 : Bug fixed on removing cache on the server.
9-11-2020 : Removed all remaining files during the hacking server.
2-15-2021 : Fixed not connecting to the facebook server.
10-11-2021 : Added support on the new facebook algorithm
1-25-2022 : Added support on the new facebook profile GUI
8-10-2022 : Bug removed on the process of retrieving facebook password hash.