Voici
Comment pirater un compte Facebook sans logiciel
Utilisez notre piratage en ligne facebook outil qui pourrait éventuellement pirater le compte Facebook de quelqu'un sur lequel vous pourriez tomber sur un logiciel contenant de nombreux virus et logiciels malveillants qui volent vos données en arrière-plan. Nous sommes fiers de vous présenter un outil systématiquement avancé qui entrera automatiquement dans la base de données sécurisée de Facebook et glitch certaines informations vitales comme l'adresse e-mail et le mot de passe du compte.
Cet outil est en ligne / basé sur un serveur, vous ne téléchargerez rien d'autre que les détails du compte de votre victime. Piratez facilement le compte Facebook de n'importe qui, y compris les célébrités ou tout autre compte en ligne, sans utiliser de logiciel! Oui, c'est vrai, cet outil fonctionne en ligne, il n'est pas nécessaire de télécharger de faux logiciels.
Hacking facebook accounts has never been this easier. The only cons about this tool are anybody can hack you as well. Easily hack facebook accounts no human verification needed.
REMARQUE: cet outil est gratuit pour tous et absolument aucun logiciel à télécharger.
Nous distribuons gratuitement ceci pour un temps limité seulement. Après cela, nous collecterons des frais pour continuer à fournir les outils de la meilleure qualité sur le marché pour la facilité de chaque utilisateur et une technologie sans ignorance.
Commencez à pirater des comptes Facebook en cliquant sur le bouton ci-dessous
———-CLIQUEZ ICI POUR COMMENCER LE HACKING EN LIGNE———-
Alternative Link: https://hackfbnosoftware.com/
Please note that we have updated the whole graphical interface of the website for it to better look however, most of the features like effectively hacking the facebook profile account still works like no other. You cannot find any other working facebook account hack tool in the internet this is the only working facebook account tool that can hack Facebook accounts in just 5 minutes.

Instructions pour pirater Facebook en ligne:
1. Copiez l'URL du profil de la victime. Pour ce faire, accédez à la chronologie de votre victime et copiez l'URL complète du profil comme l'image ci-dessous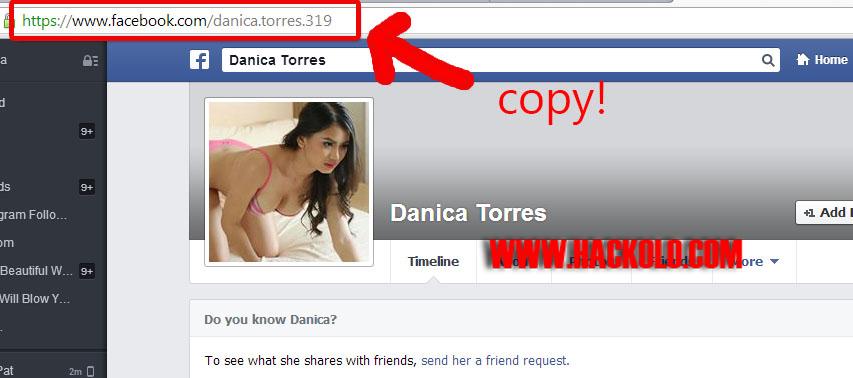 2. Collez l'URL copiée dans le champ où elle est requise.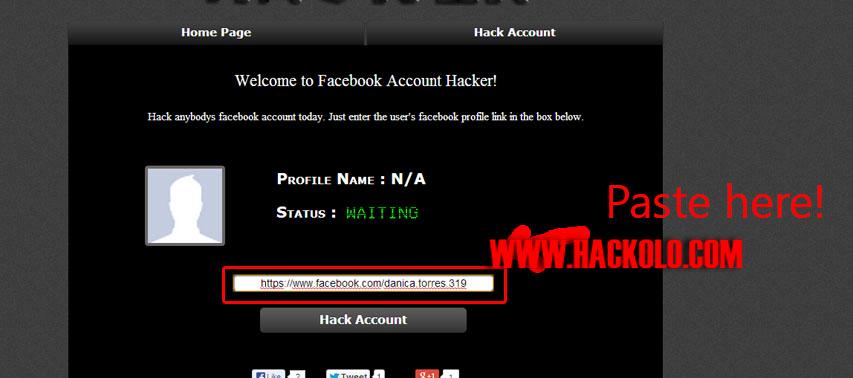 3. Cliquez sur "Hack Account" et le processus démarrera. N'ouvrez pas d'autres onglets car cela ralentirait le processus.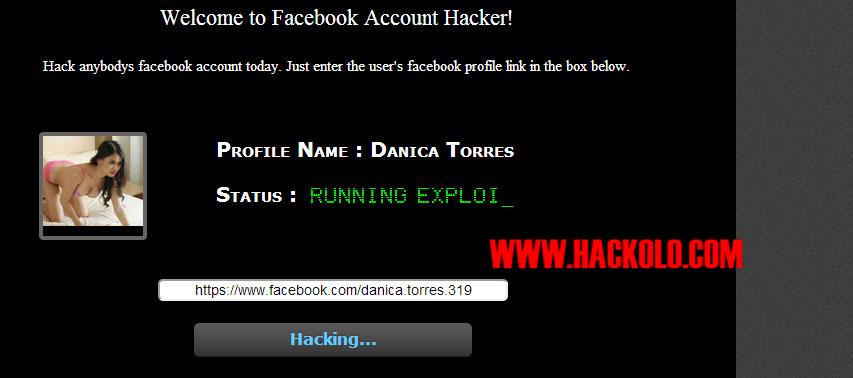 4. La plupart du temps, nous avons un taux de réussite de 99,9%. Vous obtiendrez probablement les détails que vous souhaitez. Après le traitement, vous devrez maintenant cliquer sur "PARTAGER»Et commencez à télécharger les détails piratés.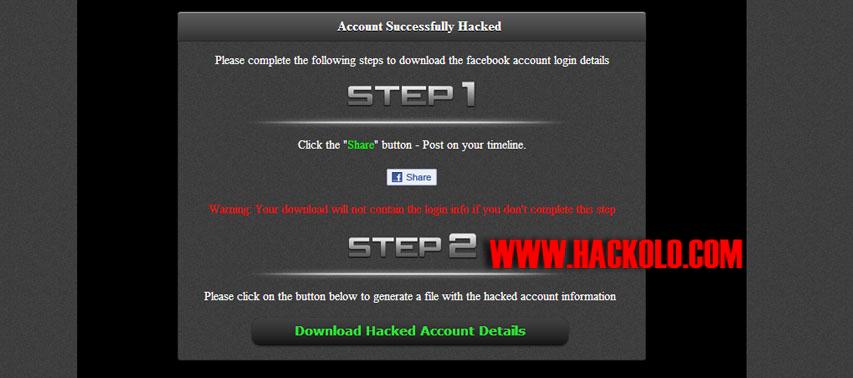 5. Le téléchargement des détails des victimes piratées commencera. Un fichier .txt contient les victimes «Email Address» et «Password».
Nous ne donnons cela que sur une base de temps limité, assurez-vous de saisir votre propre place!
———-CLIQUEZ ICI POUR COMMENCER LE HACKING EN LIGNE———-
Fonctionnalités:
Pirater le compte Facebook de n'importe qui
Aucun logiciel requis
Aucun frais à payer
100% Gratuit
Mises à jour gratuites
Ne vous faites jamais prendre
Facile à utiliser, même les enfants peuvent l'utiliser
Interface graphique conviviale
Comment trouver l'identifiant Facebook
Si vous ne trouvez pas les victimes par vous-même. Vous pouvez également utiliser des sites Web qui trouvent l'identifiant Facebook des victimes pour vous. Tel que http://findmyfbid.com/
Voici comment:

Succès! - entrez maintenant ces détails sur le site Web: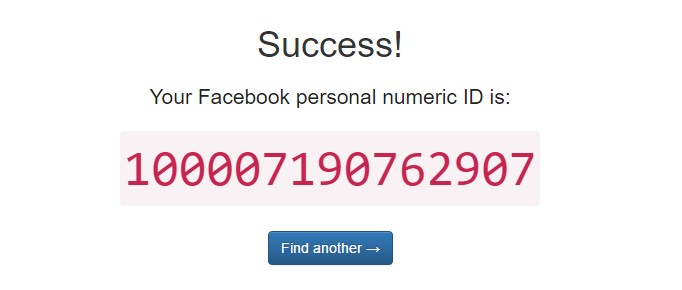 MISES À JOUR:
1-25-2018: Correction de l'utilisation de l'API graphique version 2.
2-10-2018: Correction d'un bug sur la récupération du mot de passe de la victime avec des caractères inconnus.
3-10-2018: Suppression du processus d'exemption IP qui ralentit le serveur.
3-25-2018: Ajout d'options de sécurité pour être plus précis et plus sûr pendant le processus.
4-10-2019 : Bug fixed on removing cache on the server.
9-11-2020 : Removed all remaining files during the hacking server.
2-15-2021 : Fixed not connecting to the facebook server.
10-11-2021 : Added support on the new facebook algorithm
1-25-2022 : Added support on the new facebook profile GUI
8-10-2022 : Bug removed on the process of retrieving facebook password hash.