The Best Password Creator – Generate Secure Passwords in one click!
Thinking of a good and secure password might be a pain in the a$$ since you need to remember it and it should be easy to remember of course. But those easy to passwords are easily guessed and comprising your online accounts. Worry no more since SafePasswordTool.com is here and will generate the most secure password you will ever know. I would like to mention that these passwords generated from safepasswordtool.com are in completely random making it the best password generator online.
With SafePasswordTool.com you can generate up to 100 secure passwords in a matter of seconds in complete random following the setup you provided. Create your own password easily that cannot be hacked!
Because the most secure passwords are those random passwords consisting of the following algorithm:
Consist of characters in mixed case
Consist of integers
Consist of special symbols
And a long one…
Those characteristics on generating a secure password have been integrated on safepasswordtool.com everything is automatically generated with your settings followed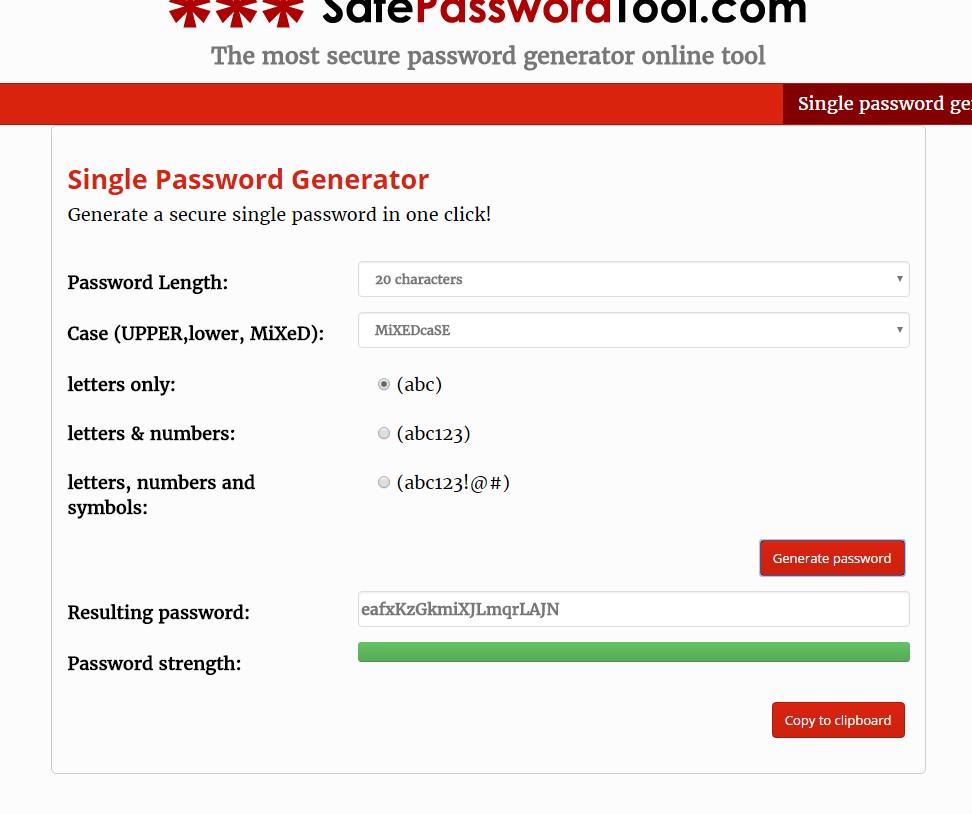 With SafePasswordTool.com you can choose password length, the case of characters, add integers/numbers and symbols randomly. The final resulting password is a complete random password you can copy it and save for later.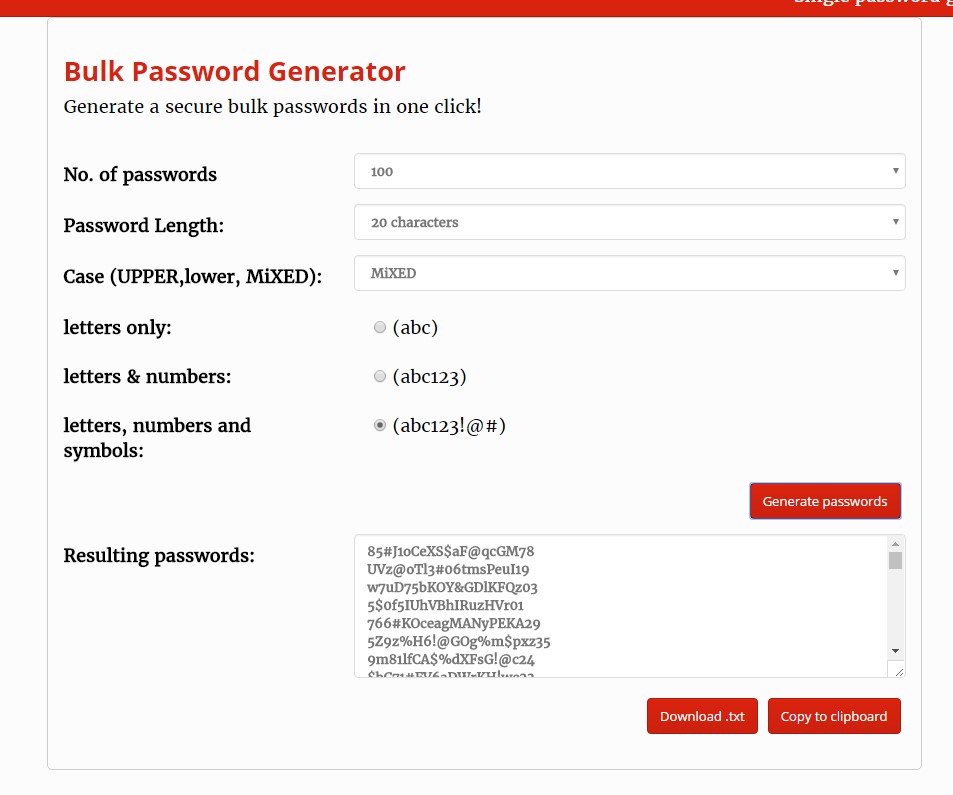 with SafePasswordTool.com you can also generate bulk passwords depends on where you want to use them. Generate up to 100 secure passwords on few clicks!
Guidelines on How to Generate Secure Password
Do not use passwords that are easy to remember
Use random passwords – those that are not from names, birthdays, anniversaries, pets name and etc
Add numbers and symbols ex. !@#$%
Finally, since you are using a random password that you cannot remember I would suggest using a password manager software to store your important passwords. Here's the top 5 best password manager software available today
Currently, you can achieve those guidelines by using SafePasswordTool.com since it's the best password creator online today.
Added Cool Feature: Discover your real IP address by going to http://www.safepasswordtool.com/tutorials/what-is-my-ip-address.php