Get fast internet connection on a secluded remote area!
Okay, today we will talk about networking and internet connectivity. Just recently, a client of mine asked me if I could find a solution to his problem. He bought a house in an area where no DSL connection is present and LTE is not his option since it has caps and throttles internet speed when it reached its limit on a day.
I spent hours of hours thinking and searching the best solution to his problem. Then I found Ubiquiti products Point-to-Point CPE devices. These devices send and received internet signals across miles and miles away! Even at 30KM, you will still get good internet speed as long as you have a LOS (Line of sight), yes you need LOS for these devices to work! No trees, no hills a clear line of sight on each device. I will show you how to get these things work!
You may consider this solution if:
The area is not reachable by LAN/Ethernet
The area is not reachable by DSL Companies
You have a clear line of sight on the devices (No trees, no hills)
The Diagram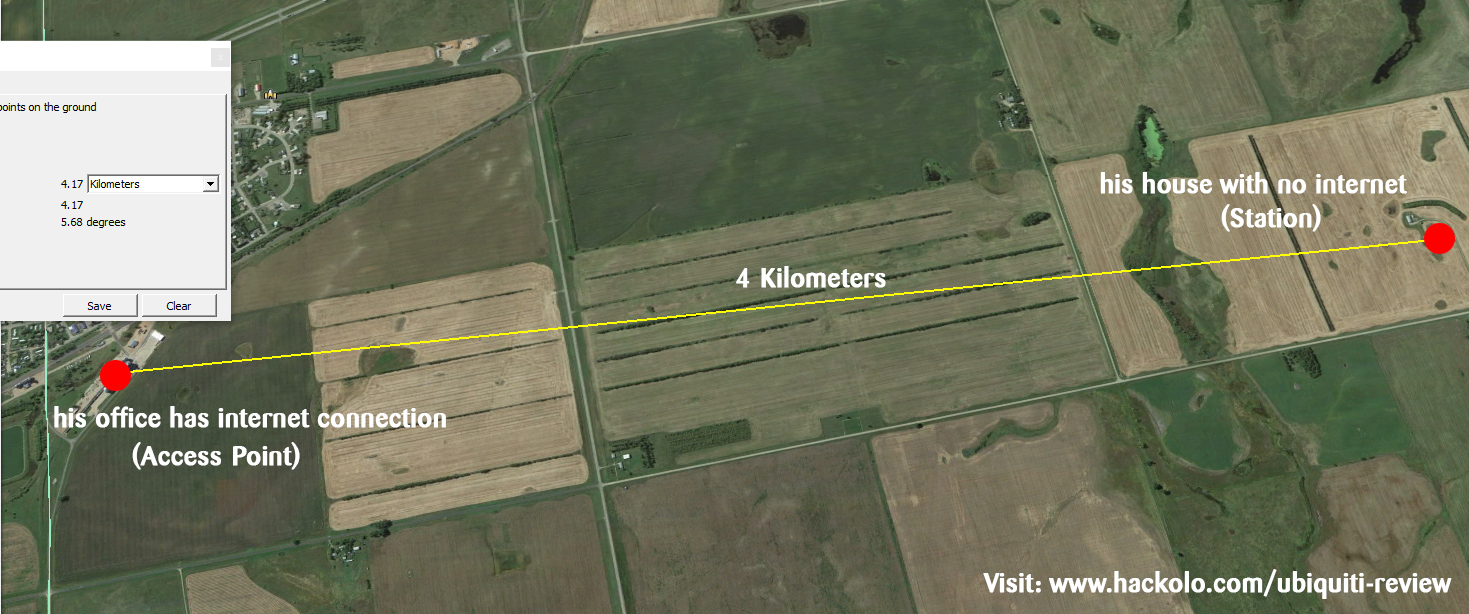 The client has his office located in the city and his house 4 kilometers away which has no internet connection.
Solution:
I installed Ubiquiti LiteBeam AC M5 on his office mounted on a very tall steel pipe and installed the same device on his house still on a very tall steel pipe. You need to mount these devices to get clear and away from the interference signal.
AP or Access Point will send or transmit the internet signal and the Station will receive it to provide internet on the house. I will not cover the step by step process on how to configure these devices to work with each other. Instead, I will provide you the same exact diagram I have used to get things to work. Note that you will need to have the devices facing each other as these devices are the directional device.
Materials used:
2x Ubiquiti LiteBeam AC M5
Cat5/Cat6 Cable
Steel Pipe
Some techie skills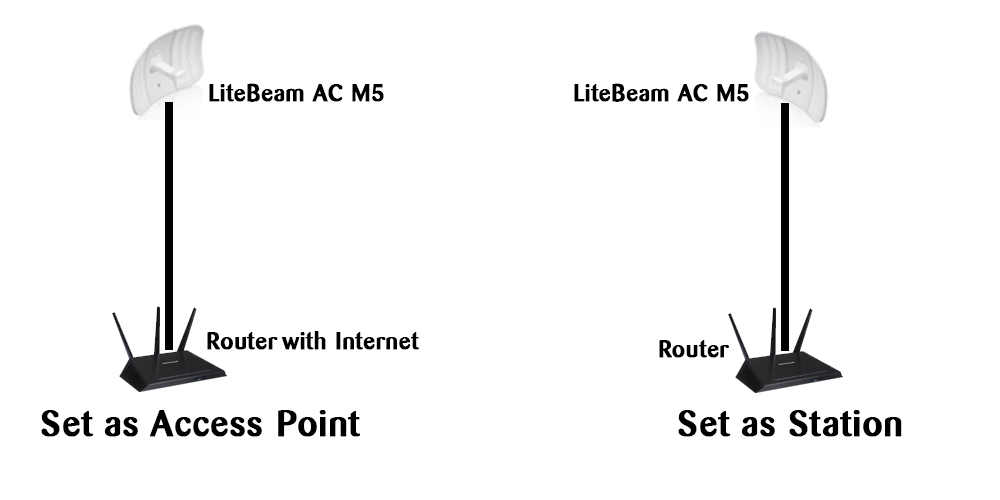 The Access point needs to be set as the access point you can achieve this by setting it up on the interface. Same goes for the station. Note that they are both the same device but on different modes. I won't cover on this post on how you can configure it yourself. You can search Ubiquiti forum for concerns or even have a chat with their technical support 24/7/365 agents.
Here's the speed test result so far:

not bad right?  The client's office internet speed is 50mbs and we acquired 50% of its speed at the 4KM range!