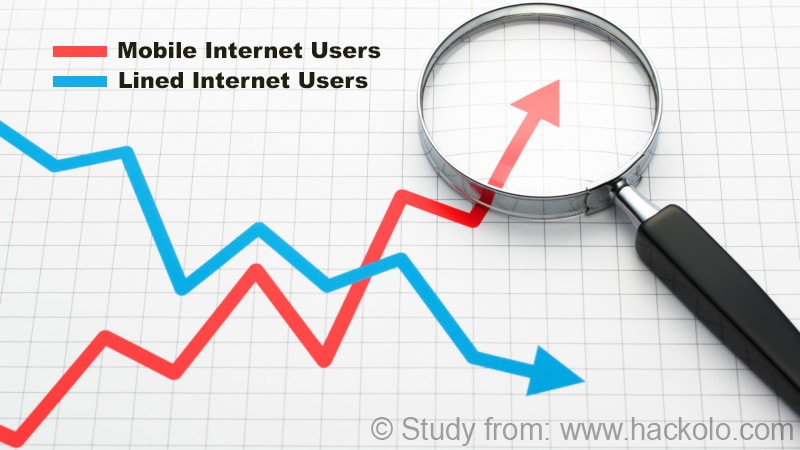 Mobile internet is likely to overtake fixed line broadband internet as the preferred mode to access internet in the Asia Pacific region. In this survey, responses of 1620 individuals across 37 countries were recorded. Covering a wide range of issues from mobile internet policy measures to region-specific trends; this survey highlights some very interesting facts.
Though mobile penetration is the region is close to 42%, the demographic divergence is huge. While developed areas like Hong Kong, South Korea, Australia boats of a near 100% penetration, there are some regions like Papua New Guinea, Nepal where mobile penetration is a meager 10%.
Data Usage Trends
The difference and divergence are visible not just in internet penetration but also the quality of service. While the average data usage on a monthly basis is seen around 1 Gb across Asia Pacific, people in countries like China and Philippines are using just 200-300 Mb data compared to their peers in Japan and Singapore who are using an average 1.5-2 Gb mobile data.
The Various Types of Devices & Subscription Plans
Smartphones with internet connection are one of the most widely used modes of internet access while wearable are the least preferred ones. Tablets come a close second after smartphones in terms of customer preferences.
Android VS iOS
Android with 80% users
iOS with 32% users
Android, however, remains the most popular operating system with 80% preferring it. The Apple's iOS occupies second position though only 32% users voted for it. Also, it was noticed that the relatively older users access internet using this operating system.
In terms of the subscription plan, respondents are split almost equally. 47% had prepaid subscription while 48% had postpaid mobile subscription. A small 5%, however, did not have any mobile plan. The prepaid subscription was highest in the 15-24 age groups at 72% while the exact opposite was the trend among senior respondents. 67% users in the 45 years and above used postpaid subscription. The maximum number of subscription was highest among the 45-60 years respondents with a majority having more than two subscriptions.
Usage Pattern
Nearly 90% of the respondent users access internet every day. Among them, those who owned tablets and wearables saw maximum internet usage at 95% and 96% respectively. Advanced economies too indicated a higher mobile usage trend at 95%. Another interesting outcome was the fact that 88% of the users who went online less than twice a week also wear the ones who did not have mobile devices as the primary source of internet access.
Primary Activities
The next ponderable was what exactly was the purpose of everyday internet access for these 90% users? Emails were the key reason at 90%. Social media activity and searching for information online at 87% each were the next two important reasons why people accessed internet through mobile devices. Social networking access, however, was the highest in the 15-24 age group at 92%. Those between 25-44 years recorded 87% activity on social networking platforms, and this number kept decreasing with increasing age profile.
Application Usage
Among the various applications available, messaging applications were most popular at 88% with social media apps occupying the second position at 85%. Finance and fitness related applications were least popular ones recording around 30% share.
Connection Speed
Another key takeaway was the speed of the connection. This was directly proportionate to the overall usage and popularity. Faster connection coupled with lower data cost comprised of the two key catalysts that led to higher usage at 77% and 68% respectively.