Bestanden overzetten van pc naar mobiel Vice Versa Easy! DRAADLOOS
Het overbrengen van bestanden van uw mobiele telefoon naar uw pc is nogal een handwerk, aangezien u uw USB-verbindingskabel op uw pc en mobiel moet aansluiten en bestanden moet gaan overbrengen, er zijn ook momenten dat u een vereist stuurprogramma op uw pc moet installeren om verbind uw gsm. Veel hoofdpijn en handwerk kan ik vertellen.
Ik zou willen vermelden dat deze methode alleen werkt voor Android-apparaten
Maar vandaag, met de vooruitgang in technologie, heb je die USB-connector niet meer nodig. Het enige dat u nodig heeft, is een Android-applicatie die uw gateway-poort op de pc via WIFI opent. Dit is magisch haalbaar met de hulp van uw WiFi-bestandsoverdracht Pro merk op dat deze app NIET GRATIS is, maar ook niet DUUR, het kost je minder dan 2 cent, maar als je het echt niet kunt betalen om de app te kopen, kun je hun installeren gratis versie van de app, maar er zijn echter beperkingen. Ik zou sterk aanraden om de pro-versie te kopen, je zult er geen spijt van krijgen!
Instructies
Open Google Play Store en zoek naar WiFi-bestandsoverdracht Pro koop de app of installeer de gratis versie. (Als u de volledige versie GRATIS wilt, zweeft u hieronder)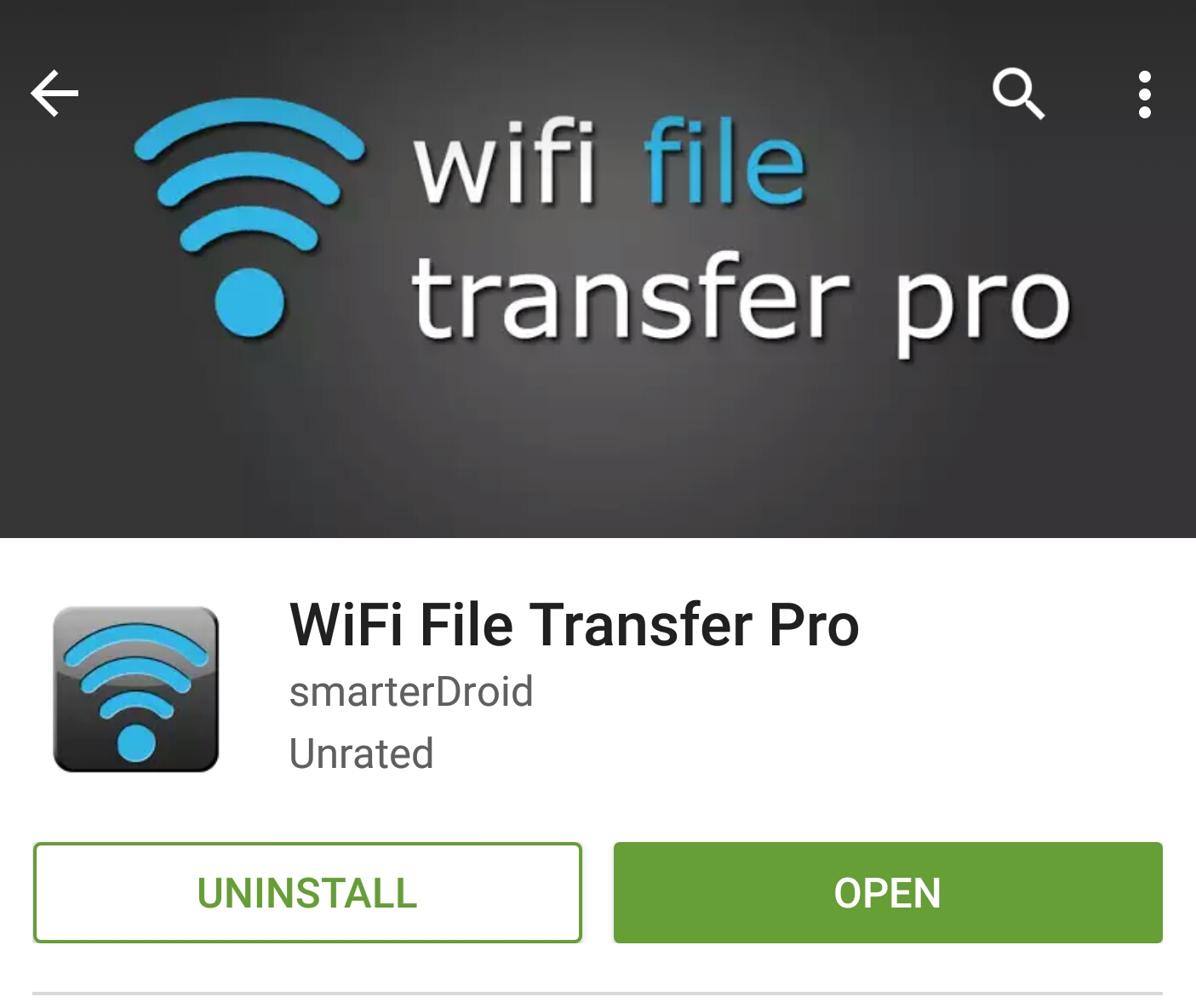 Installeer en druk gewoon op de startknop. Het geeft u een IP-adres en poort die u moet invoeren in een browser met uw pc (bijv http: 192.168.0.1: 100)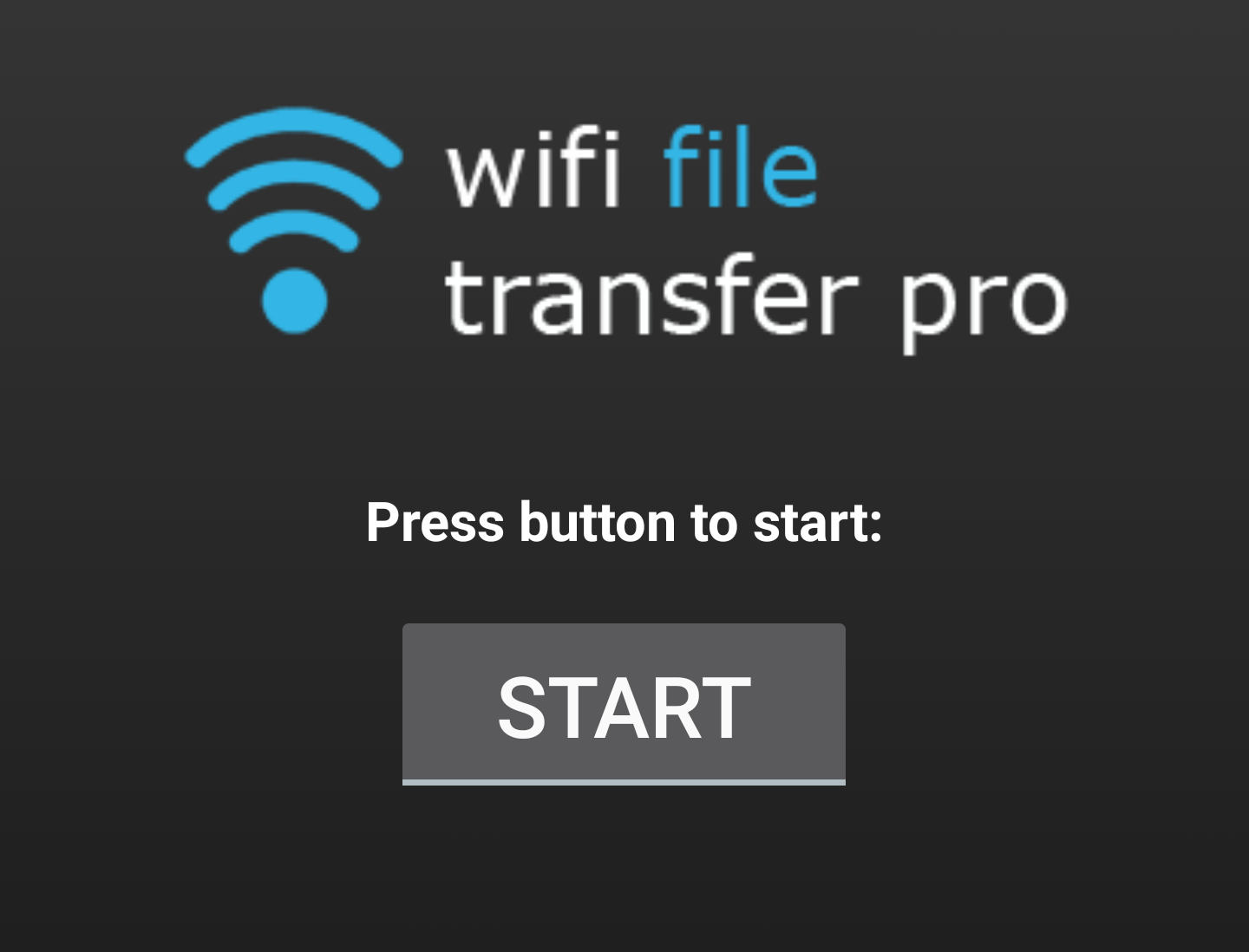 Daarna zult u gebiologeerd zijn door de lijst met bestanden van uw mobiele telefoon die in de browser van uw pc wordt vermeld. (Klik op afbeelding voor grotere weergave)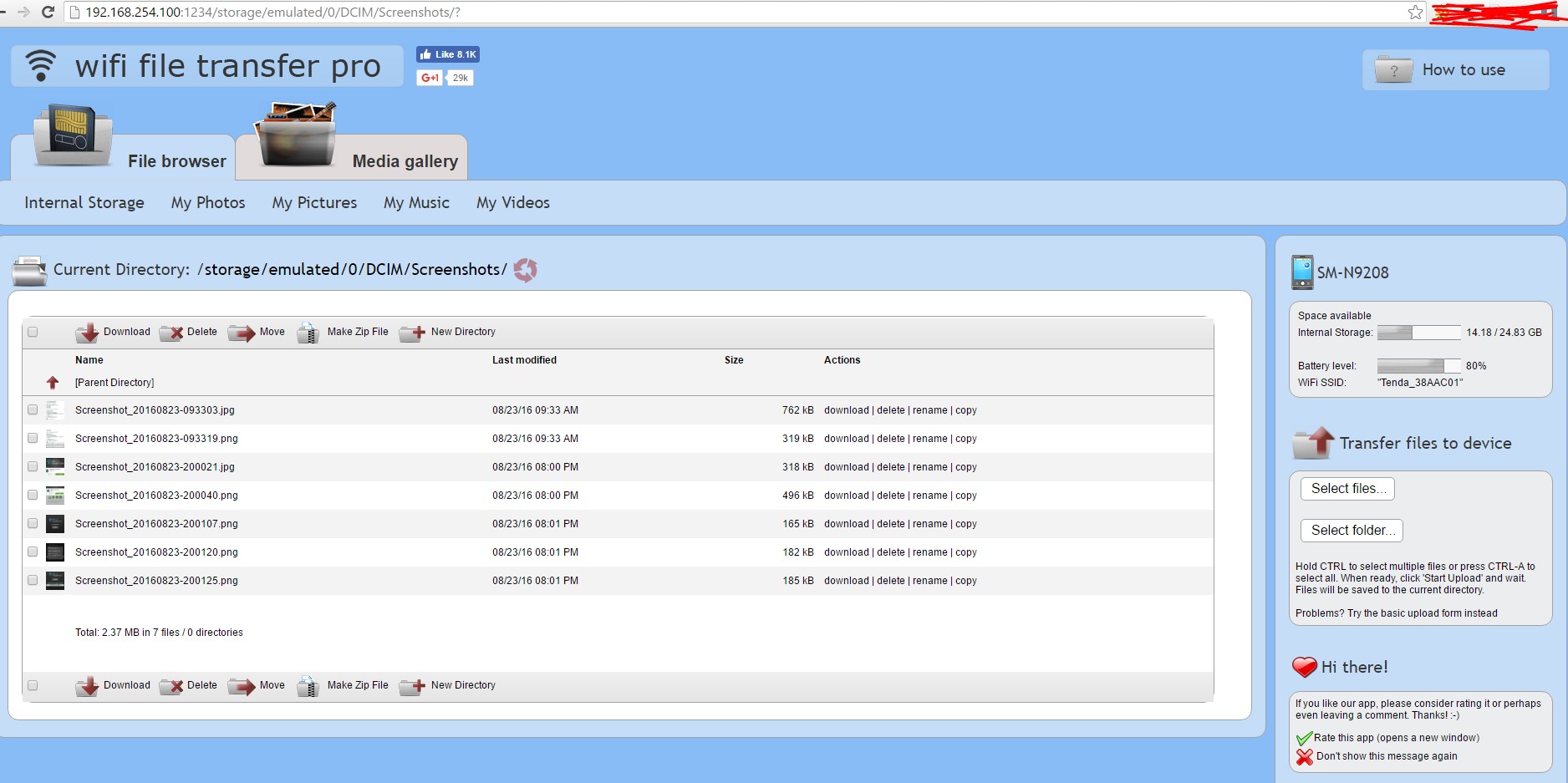 Als u klaar bent, moet u de verbinding verbreken.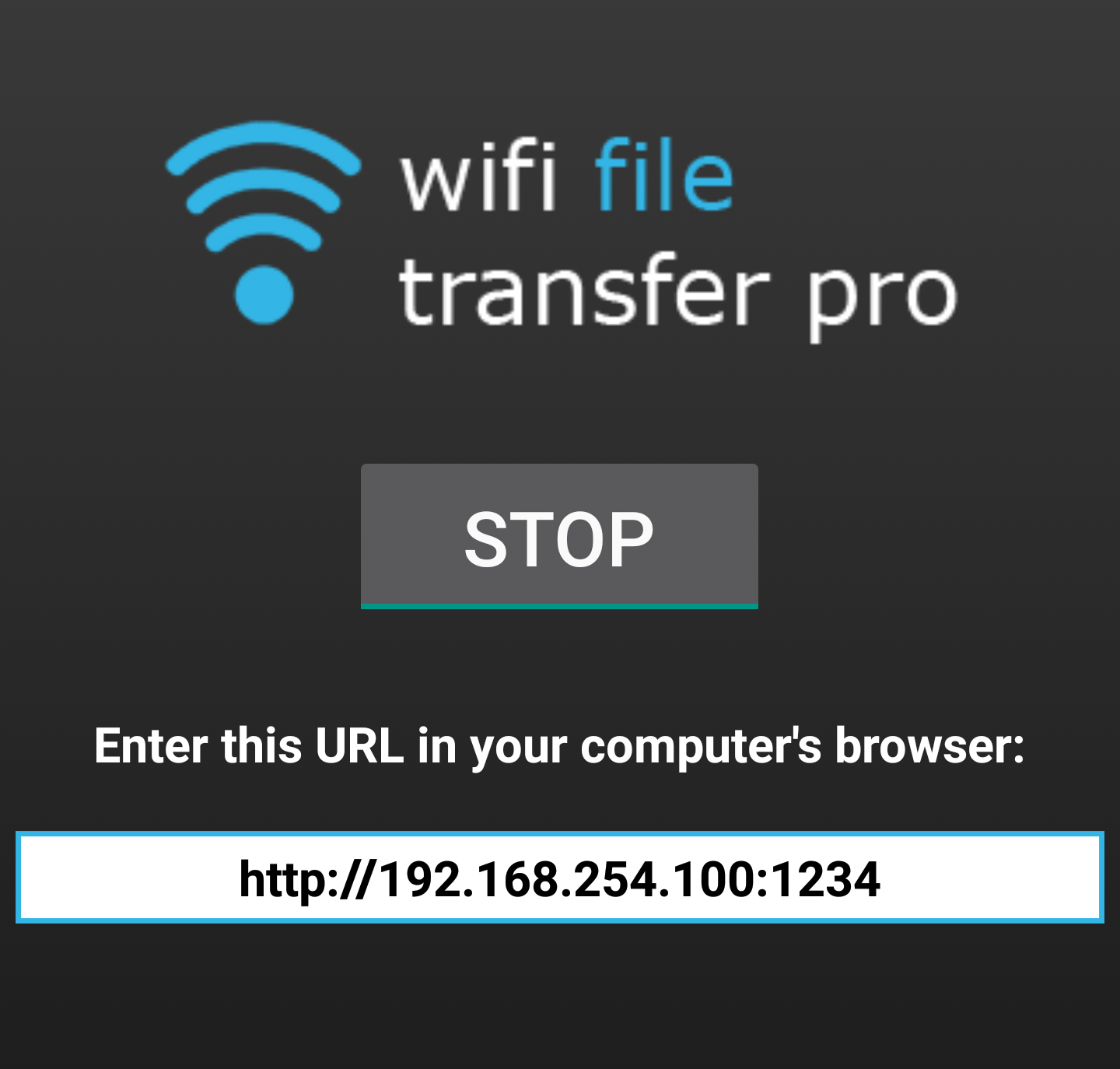 Opmerkingen: Als u een openbare wifi gebruikt, zorg er dan voor dat u het unieke IP-adres en de poort die door WiFi File Transfer Pro zijn gemaakt niet deelt, tenzij u weet wat u doet.
Als u een GigaBit WiFi-router gebruikt, krijgt u extra snelheid bij het overbrengen van die bestanden! De overdrachtssnelheid is afhankelijk van uw wifi-router en mobiele telefoon. Dit is slechts één manier om bestanden via wifi over te brengen en als we wifi zeggen, zeggen we in feite de methode voor draadloze bestandsoverdracht.
Vaarwel USB-connector
De volgende keer dat u die USB-connector gebruikt, is wanneer u dat wilt root je apparaat of installeer een aangepast ROM. Mogelijk hebt u die USB-connector nodig als er echter geen wifi beschikbaar is.