YouTube-video's downloaden met uw Android-telefoon en andere mobiele apparaten
Je wilt natuurlijk niet constant op YouTube browsen om je favoriete liedje of video's later te bekijken, dit kost maar zo veel tijd en niet te vergeten je internetdataplan keer op keer. Je wilt ze allemaal tegelijk downloaden en bekijken zonder iets te 'laden', toch? Hier komt mijn onderwerp op hoe je YouTube-video's kunt downloaden met je Android-mobiele telefoon of andere mobiele apparaten! Wij hebben uw dekking! Dit proces heeft u geen technische dingen nodig om te leren. Download en installeer deze geweldige app en je bent klaar!
Ik zou hier twee methoden noemen. Een daarvan gebruikt een Android-app (tubemate video-downloader voor Android) en de andere gebruikt gewoon een website. Hier komt het.
Methode 1 - Download YouTube-video's met TubeMate

 (Alleen Android)
NOTITIE: Je kunt deze app niet vinden in de Google Play Store, maar je kunt het gewoon niet vinden! Dit soort app is in strijd met de algemene voorwaarden van Google.
Download TubeMate Apk dit gebruiken alleen link of zoek gewoon google op de TubeMate-site. Ik raad aan om rechtstreeks naar de TubeMate-website te gaan om te voorkomen dat er een geïnfecteerd apk-bestand op wordt gedownload dat door stiekeme websites is geproduceerd. Door van de website te downloaden, kunt u de laatste versie ervan verkrijgen.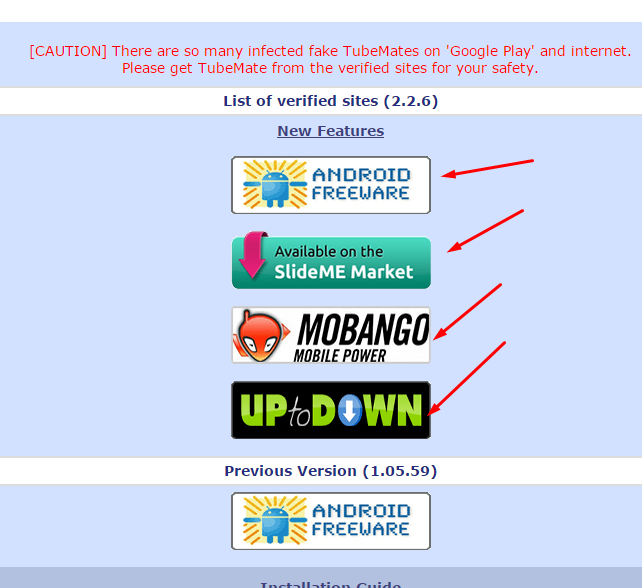 Installeer het op je Android-telefoon - Als u een fout ziet bij het installeren van deze app, moet u deze inschakelen "Installeren vanaf onbekende bronnen" functie onder instellingen> beveiliging> en vink het selectievakje aan als u deze functie niet kunt vinden, ga naar Instellingen> Toepassingen> en vink het selectievakje aan.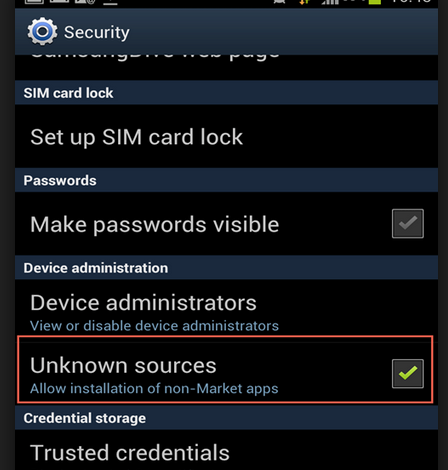 Open na de installatie TubeMate en zoek naar uw video om te downloaden op dit voorbeeld "FlashLight".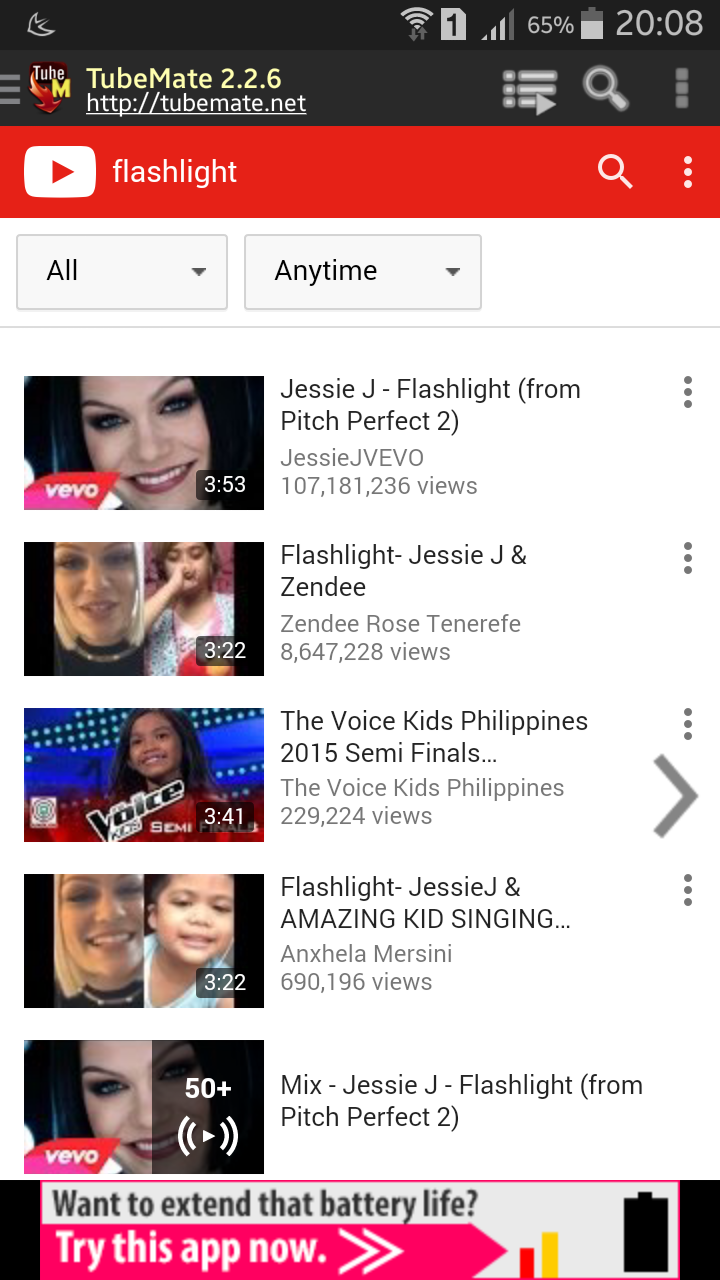 Klik op de video en klik op het "Groene pijl" knop boven de video.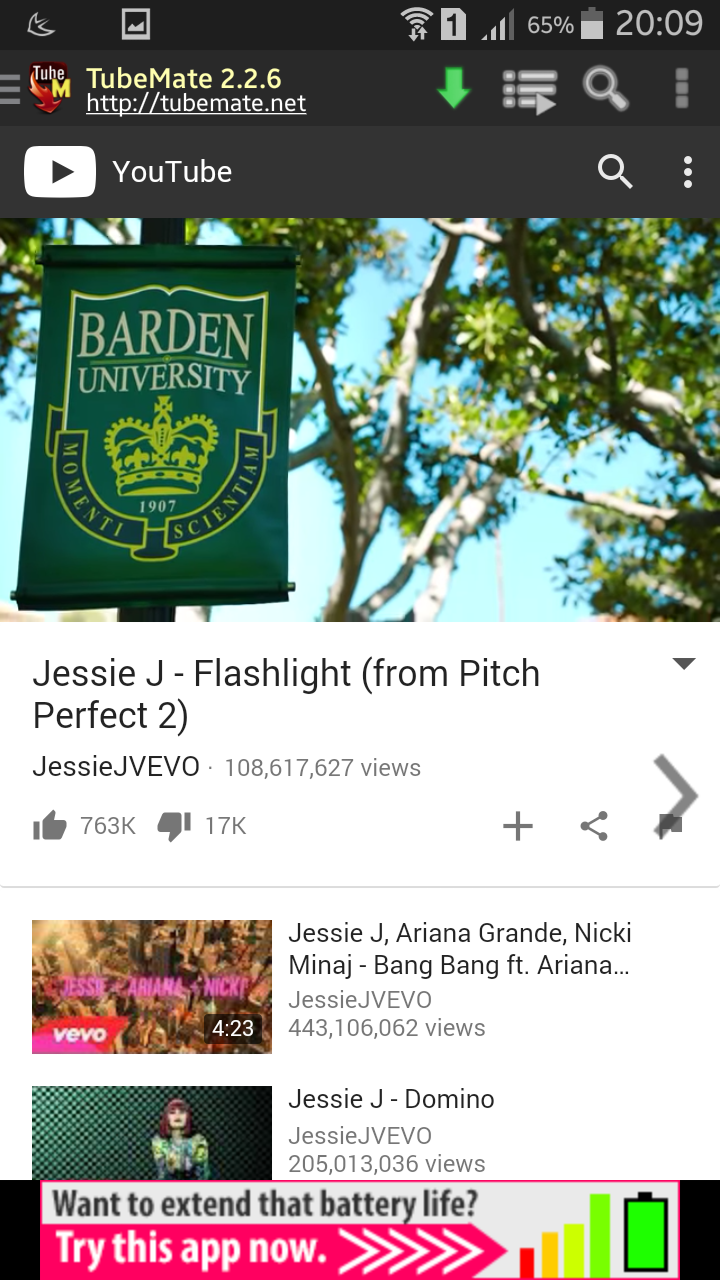 Wacht tot de video klaar is met parseren en kies vervolgens de videoresolutie die u wilt downloaden en klik vervolgens op het "Download groene knop hieronder".