Why you Need to Hide your Real IP Address
We all know that there are bunch of security networks, advertising networks, and more other networks deliberately logging you IP Address for future use. Dynamic IP address are not significantly affected by these since in a restart of modem you can instantly change your IP Address. However, this does not always the situation especially on Static IP address users, these users paid a little extra amount on ISP's to get a static ip address since having one has its advantages. Static IP Address tend to be more reliable on Voice Over Internet Protocol (VOIP) and for gamers they are more likely the best to host a gaming server.
Static IP Address are more easy to access too, since you only need to memorize it once, unlike Dynamic IP Address that changes over and over again. Having Static IP Address has more security risks since you only have one IP, attackers will and can always find you. Track your activities and more…
Some reasons why you need to hide your ip address:
To visit country-blocked websites
To avoid Ad network tracing you to target you an specific ads
To avoid network throttle
To anonymously browse the internet
To have an anonymous Online identity
To protect sensitive data
On this tutorial I will only focus on what's the BEST METHODS and forget the crappy ones.
Method 1 – Use a reliable VPN
Effectivity: 5 out of 5
Easy to use : 5 out of 5
Cost: Free and Paid
Offer other features: YES
Virtual Private Network – (VPN) are the best method on hiding your IP Address. You can mask yourself as if you are on different country (tons of countries to choose). Some VPN's will give you total anonymity, block ads, access blocked websites and more…
Usually a premium VPN is NOT FREE some offer you monthly or annual subscription. However, you can also get free trial which is either will give you free access in days or allocate you free bandwidth when you reached the bandwidth limit it's the end of your trial. They are not that expensive as well, so I suggest to give this a try I am pretty sure you will not regret having one.
Advantages:
Changes your IP Address deep on your system
Almost no footprint
100% Reliable
Can block ads
Unblocked country-based banned websites
Protect or encrypt send and received of data
Recommended VPN:
CyberGhostVPN 50% OFF Discounted Link! – Offers free trial, cheap and over 200+ premium servers across different countries. Gives you a more secure browsing feeling where no one can trace you, block annoying ads and unblocked banned websites.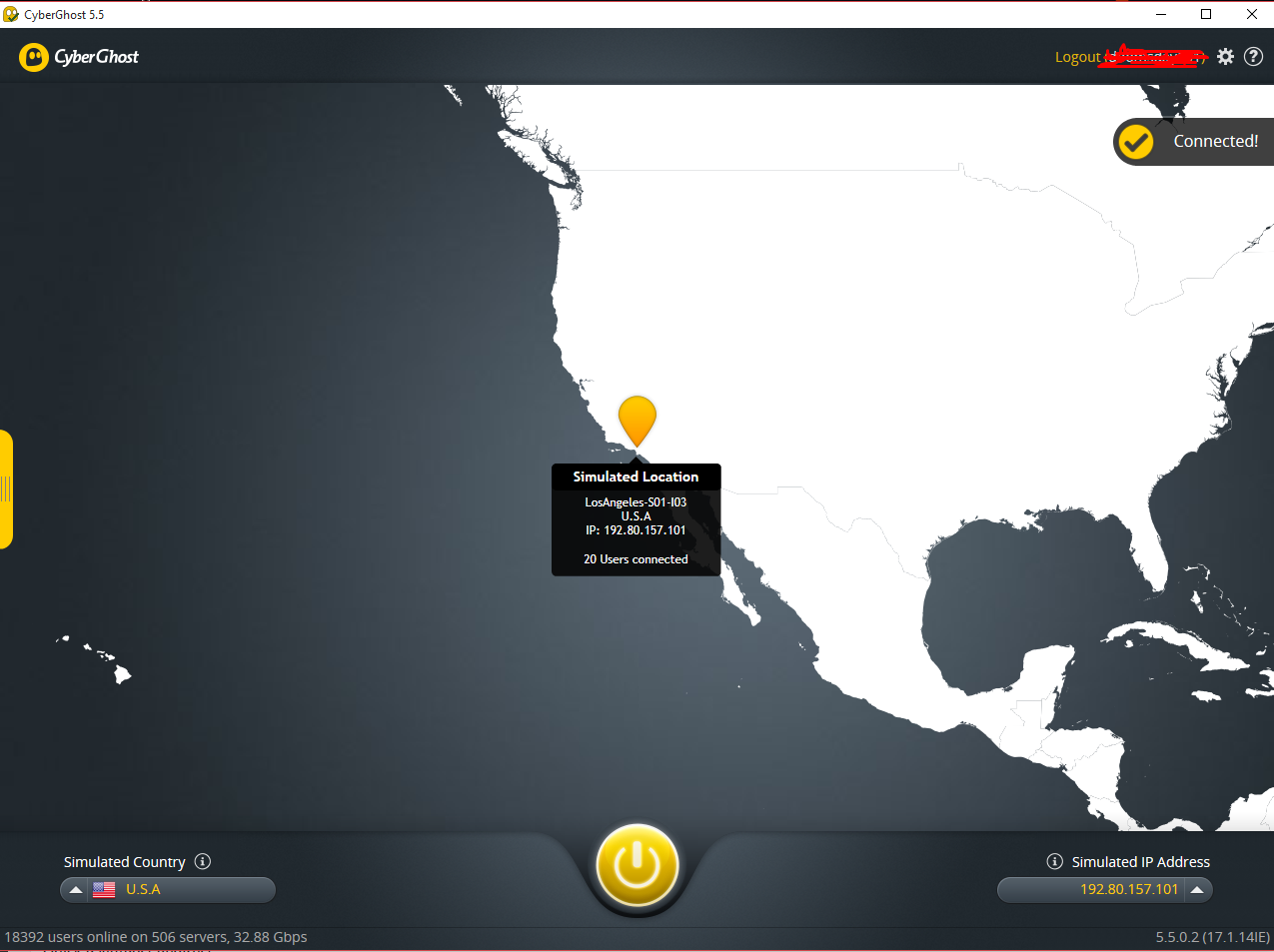 ---
Method 2 – Use Dynamic IP Address
Effectivity: 5 out of 5
Easy to use: 5 out of 5
Cost: 100% FREE
Offer other Features: NONE
The use of Dynamic IP Address will give you the convenience of freely changing your IP Address by just restarting your modem device. However, you are limited to get only one country IP for example if you are residing in India no matter how many times you restart your modem you will only get a new IP Address in India only unlike the VPN where you can cross country to country.
Advantages:
No software to install
No Monthly fees
Very easy to use
---
Update!
Method 3 – The use of browser-based Add-on App
Effectivity: 4 out of 5
Easy to use: 5 out of 5
Cost: FREE
Offer other Features: NONE
There's this extension app in Chrome and Mozilla called HideMyAss where you can install on your favorite browser and instantly changes your IP Address/Location. However, it has it's disadvantages as well, it cannot carry sites that uses variables on URL's especially in PHP, but if you are just simply browsing websites this is way to go. Since this is a free app the annoying ads will always come on your way.
Just install the add-on app and you are ready to use full instruction below.
Restart your browser
Click on the icon above that shows big letter "H" aligned with the address bar
Now enter the website you wanted to visit

Those are the best method I have used so far and they are the working perfectly up to now 2016.
NOTE: You can't get a reliable service for FREE! Someone needs to get paid to give you quality service.