Bij het downloaden en gebruiken van nieuwe applicaties op nieuwe smartphones, is er altijd iets nieuws dat u elke dag kunt leren. Het verhaal is hetzelfde met nieuwe Whatsapp-gebruikers. Whatsapp heeft meer dan een miljard gebruikers en elke dag duizenden downloads. Het is gemakkelijk te downloaden en extreem gemakkelijk te gebruiken, maar de app wordt geleverd met enkele verborgen trucs en functies, die tijdens het eerste gebruik niet kunnen worden achterhaald. Deze verborgen functies kunnen vrij eenvoudig worden geactiveerd, maar een gebruiker moet eerst de basisfuncties en kenmerken van WhatsApp kennen om deze te activeren.
Deze gids is simpelweg bedoeld om het hele proces een stuk gemakkelijker voor je te maken. Hier hebben we enkele van de beste trucs en verborgen functies van WhatsApp op een rijtje gezet die u kunt activeren. Maar eerst zullen we enkele details over de app zelf bekijken. Dus lees verder voor meer informatie.
Whatsapp en hoe het werkt
Deze geweldige app is de perfecte kleine IM-app die beschikbaar is voor bijna alle smartphoneplatforms. Ooit privébezit, werd de app gekocht door Mark Zuckerburg twee jaar geleden. Met deze app kunnen gebruikers afbeeldingen, audioberichten, sms-berichten, video's verzenden en zelfs een vriend bellen via Wi-Fi-connectiviteit. Deze app is al 4 jaar op rij uitgeroepen tot de populairste IM-app ter wereld en is zeer terecht, met geweldige functies en meer dan een miljard gebruikers. De Whatsapp-servers verwerken bijna elke dag bijna 250 miljoen video's en meer dan 42 miljard sms-berichten.
We zullen nu een paar tips en trucs bekijken die je kunt ontgrendelen terwijl je Whatsapp gebruikt. Lees verder voor meer informatie.
Top 6 Whatsapp-tips en -trucs
Whatsapp wordt geleverd met verschillende verborgen functies die je zeker moet proberen. Beginnend met eenvoudige dingen zoals het verwijderen van teksten, om blauwe vinkjes te vermijden om uw online status verborgen te houden, zijn er veel trucs waarover u kunt lezen die uw Whatsapp-gebruik zeker veel zinvoller zullen maken. Hieronder staan een paar van deze trucs:
1. Beveiligde chats met wachtwoordoptie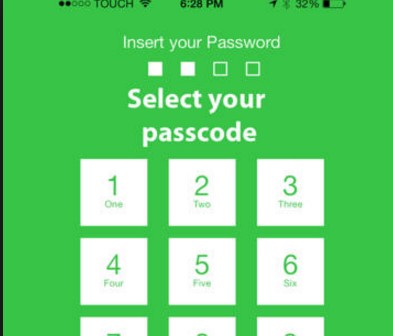 Whatsapp zelf heeft geen toegangscodefunctie, maar als u hoog aangeschreven Android-apps van derden downloadt, kunt u al uw chats eenvoudig beveiligen met een pincode of wachtwoord, zodat niemand anders het kan lezen. Apps zoals Smart AppLock, AppLock, Chat Block, etc, zijn perfect voor een Android-apparaat. Apps zoals Whatsapp Locker en Lock for Whatsapp Messenger zijn perfect voor respectievelijk Windows- en Blackberry-apparaten.
---
2. Whatsapp op internet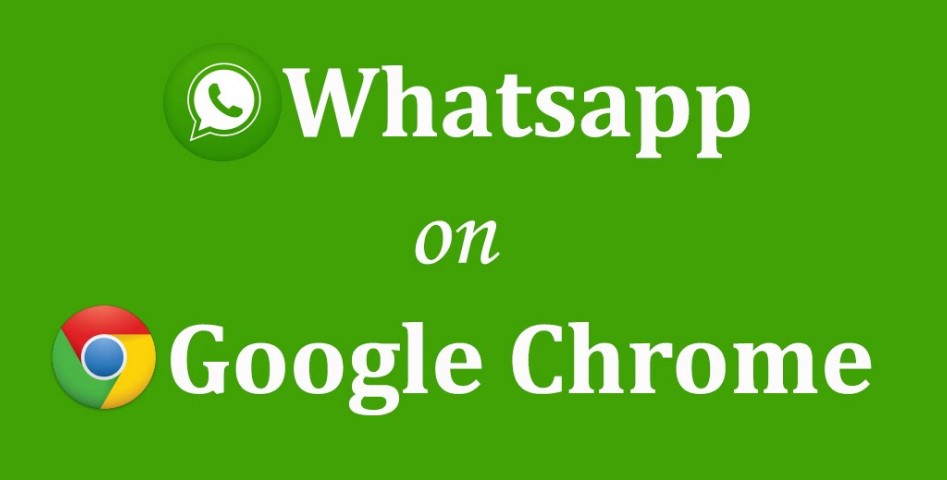 Whatsapp voor internet - Desktop- en laptopgebruikers kunnen nu een beetje gemakkelijk ademen. Alle smartphonegebruikers kunnen nu hun favoriete IM-app gebruiken vanuit het comfort van hun werkstation of thuiscomputer. Je hebt gewoon Google Chrome op je computer nodig, open de Whatsapp op de web-startpagina, scan een bepaalde QR-code met de scanner in je app en volg elke instructie die daarna wordt gegeven.
Al uw chats en meldingen worden op uw bureaublad weergegeven, waarmee u op elke ontvangen sms kunt reageren. Uw telefoon heeft een actieve gegevensverbinding nodig om de Whatsapp on Web-functie te laten werken, omdat zonder verbinding de app en internet niet synchroon lopen.
---
3. Houd leesbevestigingen en tijdstempels verborgen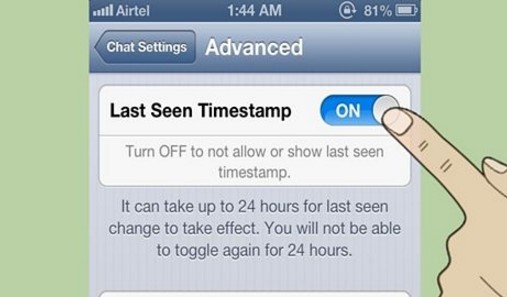 Uw Whatsapp-contactenlijst wordt geleverd met veel functies, zoals de LAST SEEN-functie onder de gebruikersnaam. Dit geeft de tijd aan waarop de gebruiker voor het laatst online was. Maar als u als gebruiker deze informatie wilt verbergen voor iedereen die rondsnuffelt, hoeft u dat alleen maar te doen ga naar Instellingen> Account> Privacyen kies de privacyoptie die je hebt geselecteerd. Wanneer iemand u een sms stuurt en u leest het, kan die specifieke gebruiker een blauw vinkje naast het bericht zien, wat aangeeft dat u het bericht hebt gelezen. Als u niet wilt aangeven of u het bericht al dan niet hebt gelezen, gaat u naar Instellingen> Account> Privacy en vinkt u het vakje met het label READ RECEIPTS uit. Deze twee opties zullen uw privacy zeker beschermen tegen stalkers.
---
4. Archivering van alle gedenkwaardige en belangrijke chats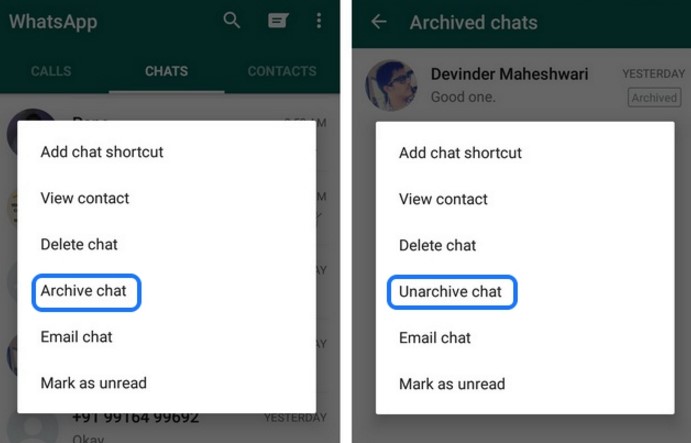 Sommige van de chats op uw WhatsApp kunnen buitengewoon gedenkwaardig zijn, of belangrijk voor het soort werk dat u doet. Soms worden chats per ongeluk verwijderd en kunnen ze eenvoudigweg niet worden hersteld. In dat geval is het archiveren van uw chats een veel beter idee. U kunt een back-up maken van al uw chats op uw SD-kaart of in uw gesynchroniseerde Google Drive, zodat ze kunnen worden hersteld of gelezen wanneer u ze nodig heeft. De optie om alle chats te archiveren vind je in het instellingenmenu van Whatsapp.
---
5. Het bepalen van de leestijd van uw verzonden bericht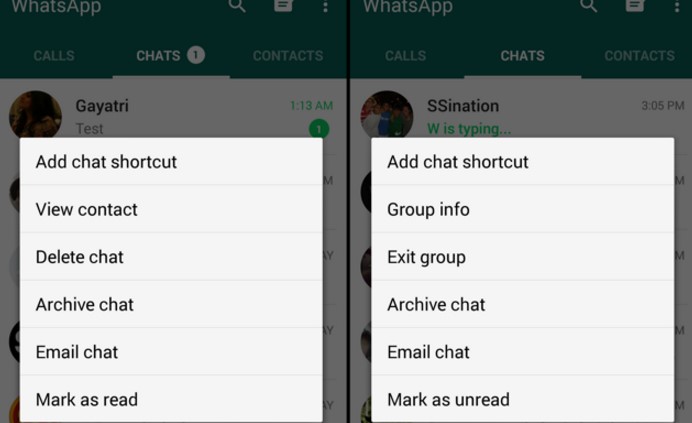 Als u een bericht naar een bepaalde gebruiker stuurt, verschijnen er vinkjes naast het bericht. Een enkele controle betekent dat het bericht is verzonden, een dubbele grijze controle betekent dat het bericht is afgeleverd en een dubbele blauwe controle betekent dat het bericht is gelezen. Wilt u nu weten wanneer uw bericht is gelezen en afgeleverd? Het proces is vrij eenvoudig. Druk lang op het bericht totdat het is gemarkeerd. Druk op de "i" -knop die in de rechterbovenhoek verschijnt nadat het bericht is gemarkeerd, wat u het tijdstip van bezorging en het tijdstip van lezen zal vertellen.
---
Whatsapp toont geen advertenties en is onlangs voor het leven gratis verklaard. Eerder moest een gebruiker een nominaal abonnement gratis betalen na een jaar gratis gebruik. Maar dit nieuwe levenslange gratis gebruik heeft geleid tot het aantal gebruikers in het afgelopen jaar. Elke gebruiker kan de app downloaden via de Google Playstore voor Android, iTunes store voor Apple-apparaten, OVI Store voor Windows-gsm's, en nu is hij ook beschikbaar op Blackberry-smartphones. Nadat u de app heeft gedownload en geïnstalleerd, moet u uw mobiele nummer invoeren voor registratie. U moet uw echte nummer invoeren omdat uw contacten worden gesynchroniseerd met uw chatlijst op Whatsapp, zodat u effectief met uw vrienden kunt chatten.
Wist je dat….
Kunt u iemands WhatsApp-account hacken? Wil meer weten? Gewoon bezoeken deze link.