PayPal Not an Option? No Problem!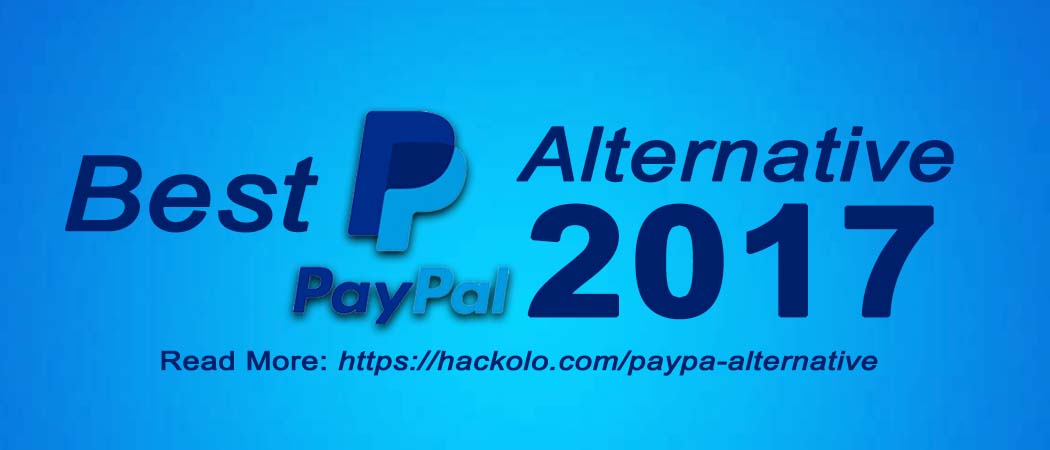 Cashless transactions for goods and services have become quite common nowadays. Not only is the process easier and more convenient, but faster as well. Plus, you get some great benefits depending upon the online payments system. Right now, the most popular name in this industry is PayPal. Who hasn't heard of it? But there are some great alternatives available online for users who either cannot access their PayPal account or are unable to make PayPal payments especially those countries on their blacklist. The truth is, PayPal is not entirely devoid of flaws. For example, the service works fine when smaller amounts are concerned, but larger transactions attract larger fees. International payments can also be a hassle due to the huge premium and high overhead attached to accepting international payments. So, if you wish to protect your cash flow and limit your expenses, there are options other than PayPal.
However, before you pick a random online payment system, you have to understand that not all of them will fulfill your requirements or offer the best deals. You need to exercise caution and discretion in regards to which PayPal alternative is charging you nominal fees. A few of the payment processors tend to levy hidden fees, which makes it important to review the whole fee schedule so you can make an informed decision. Take a look at the features on offer and see if the provider is offering everything you need, such as subscription services, recurring billing, point of sales support, and others. Check whether you are able to customize the API and integrate with other apps so that all of them work smoothly together. If you look closely on subreddit about PayPal Alternative you could the best option for you.
Note: These payment processors are probably new to you. Yes because it's 2017.
Related: Generate 100% Valid Credit Card Numbers with Fake Details
Always remember that it's your money and it is up to you to pick the service that provides you the best value. So, without further ado, take a look at the best PayPal alternatives of 2017 below: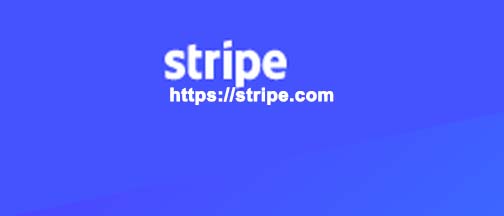 Stripe has slowly emerged as one of the biggest competitors of PayPal and with good reason. Not only does this online payments system provide users with a smooth and simple interface, but it supports quick transfers into your bank account along with complete payment integration. Setting up Stripe on your mobile or laptop is quick and easy, and you can get the hang of the service in a short time. Bank account transfers occur very fast with Stripe, and you get the money in a span of two days after receiving payment. It can be integrated completely with other third-party services. The best part is that it is supported by over 300 other applications. There are multiple options of payment for the customers. The service accepts payment through different credit cards and debit cards, along with Android Pay, Bitcoin, and Apple Pay. International customers will be happy to know that Stripe does not charge any additional fees for international payments. People in the US have to pay a flat fee of 2.9 percent of each transaction via Stripe, as well as an extra 30c in case for every transaction. The service does not have any other hidden expenses or transaction processes.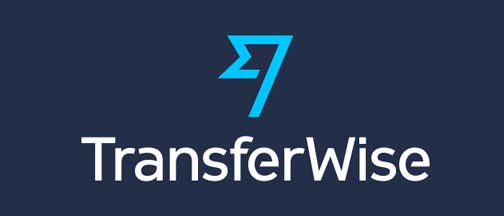 If you receive a lot of international payments and wish to keep the fees as low as possible, then Transferwise might be the most suitable option for you. The service enables you to accept payments from your customers from any part of the world. All the transfers occur on the basis of real-time rates of exchange. Using this service is fast, easy, and simple, and you get the payment in your bank account within two to three days of getting paid. The fees charged by this service are quite low, and usually less than half of what you might need to pay your bank for the transfer of money. Another reason why Transferwise works as a good alternative is because of the exchange rates, which offer a better deal than plenty of other international payment providers, including PayPal.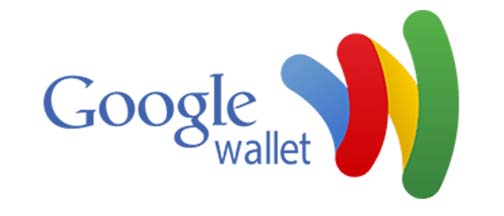 Google is a key player in the online tech space, so it kind of figures that it would have its own payment solution. And it does – in the form of Google Wallet, a quick, free, and easy way of accepting payments. The service lets you receive money from almost anyone. All you need is a phone number and the email address. Google Wallet can transfer the payments received directly into your bank.  Customers can choose between paying through a mobile app or through the website of Google Wallet. What separates Google Wallet from others in the industry is the fact that the service does not request any kind of fees from users.
Shopify Payments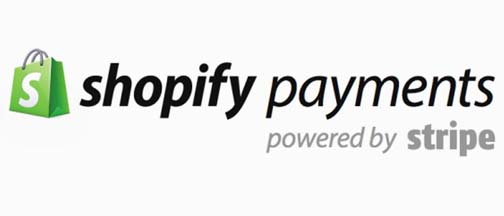 Shopify Payments is generally like Stripe but the thing is its mainly for eCommerce websites. Do you have an online business website? Are you a web retailer? If yes, then you might consider taking a look at the integrated payment method offered by Shopify. This is a good way to receive customer payments. Shopify is available as part of the whole Shopify eCommerce platform. This allows for a smooth and fast customer experience. This payment service can easily be integrated with third-party apps and processors. Shopify is capable of accepting payments from various international customers in the US, UK, Australia, and Canada without any additional fees. A standout feature of Shopify Payments is the fact that it is compatible with several accounting apps, which helps with easier reporting and reconciliation. While Shopify asks for a monthly fee, it has a variety of plans available for users.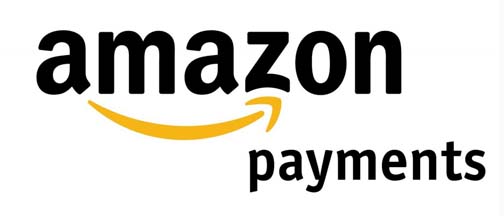 If you thought that the name Amazon Payments meant that you were limited to selling only on Amazon, you are wrong. This online payments system can easily be integrated in a variety of ways and allows customers to pay for services and goods using their saved Amazon account details. The Amazon branding holds plenty of value since it helps build trust with the users. Since most people are customers of Amazon, chances are that their payment details are already stored, which makes payments easier and faster. Amazon Payments also allows for one-click transactions when customers wish to buy goods. This service charges different fees for international and domestic payments. In the US, domestic payments attract a flat fee of 2.9 percent per transaction and an additional 30c for each transaction. International payments, on the other hand, have a flat fee of 3.9 percent for every transaction along with the extra 30c per transaction.
Given that so many amazing PayPal alternatives are available out there, which one do you think is going to meet your needs the best?