Here's my list of Top Samsung VR Games 2017
Virtual Reality is already a big deal for smartphone users. And it will not be wrong to say that Samsung has been leading the way so far with its uniquely bent services in VR. In fact, they have been quite on the charge in promoting the new technology for their phones at shopping malls and at other public spaces.
New headset models like HTC Vive, Oculus Rift and PlayStation VR and some others have only accentuated the already existing popularity of VR. However, at this moment, not one of them is even close to the popularity of Google Cardboard. If you have managed to pick up any of these in the last two years, you must have felt the need for some really good apps that you will be able to use. Here are the best VRapps for Samsung Gear VR.
Apollo 15 Moon Landing VR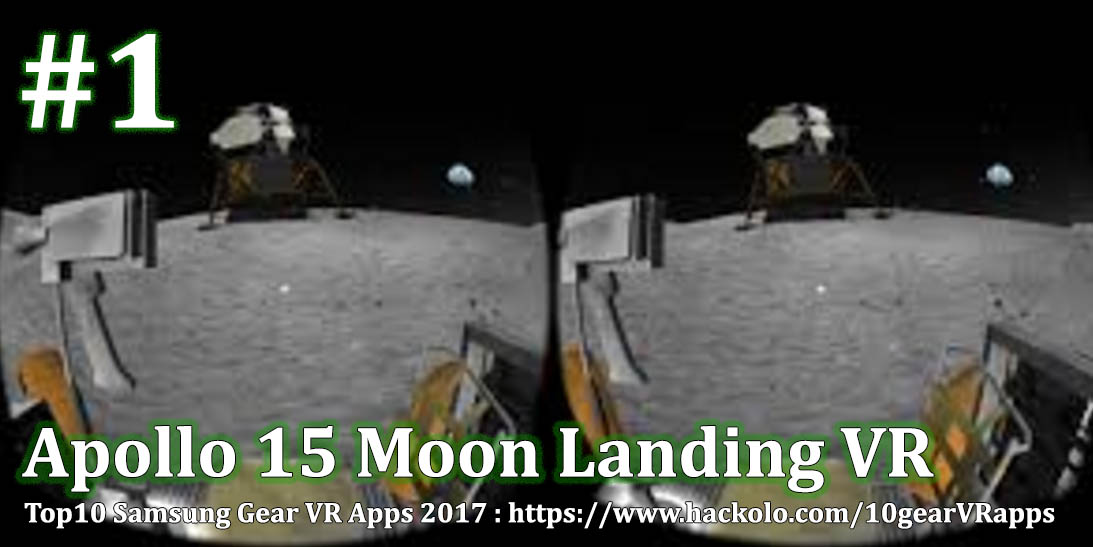 The Apollo 15 Moon Landing VR follows its name as far as its utility goes. It is the virtual reality simulation of the very popular moon landing. The action can be experienced live and first hand. You will be able to drive around and check out what the scenes really feel like. The app uses many video clippings that have been compiled by NASA for better Samsung gear experience.
The app has already received rave reviews on the App Store and people have already started enjoying it. The only small pre-requisite is that you will need a modern and powerful Samsung smartphone that will run the app in its HD resolution. If you are using Google Cardboard, this is one VR app that you cannot afford to miss. It is totally free as well.
AAA VR Cinema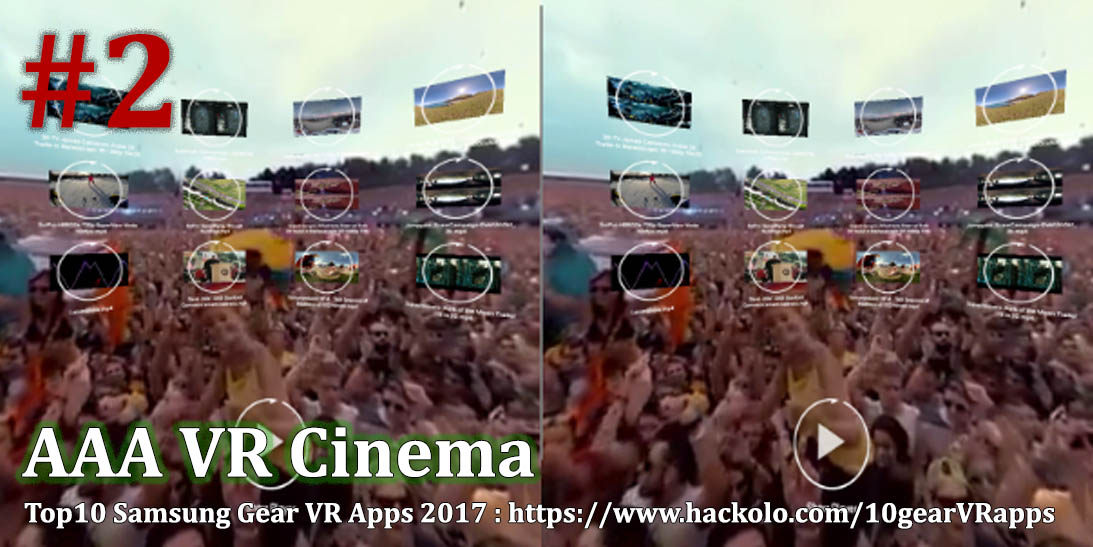 AAA VR Cinema is a rather pointed VR player that is meant especially for video. It is able to play most locally stored media content which is already on your device. It is also very easy to start using. You will just need to put the video on your device, and then use this app while you wear Google cardboard.
Both 360-degree and 180-degree videos are supported by the app. It also supports support for NAS and head tracking. Other advanced features include removal of drifting issues that are bound to creep in when you watch longer videos. It is totally free to try. And it works great with most Samsung VR and Google Cardboard.
Cardboard Camera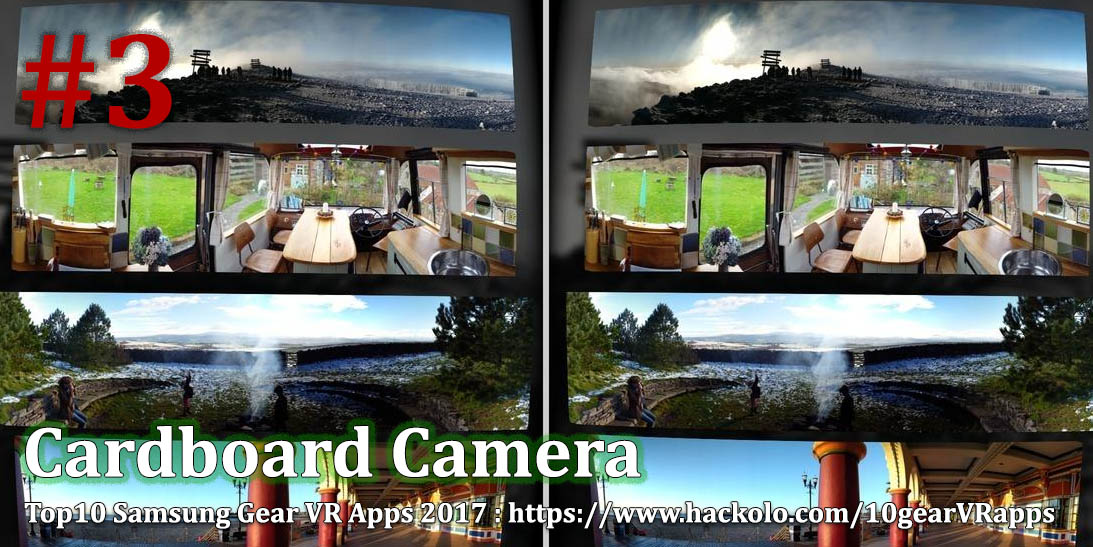 This is another of those must-include VR apps that can give you some serious measure of fun. The focus of the app is to take and create VR pictures and then have them projected in VR. It is extremely simple to use and Google does not want you to sign up any of your accounts or do anything funny to start with its VR.
All you need to do is download the app, fire it on your phone and go on with it. Yes, it does take some time to get used to this app. The first lot of VR photos that you take using this app will not turn out to be truly great either. However, the moment you get used to it, it is totally addictive.
Google Cardboard App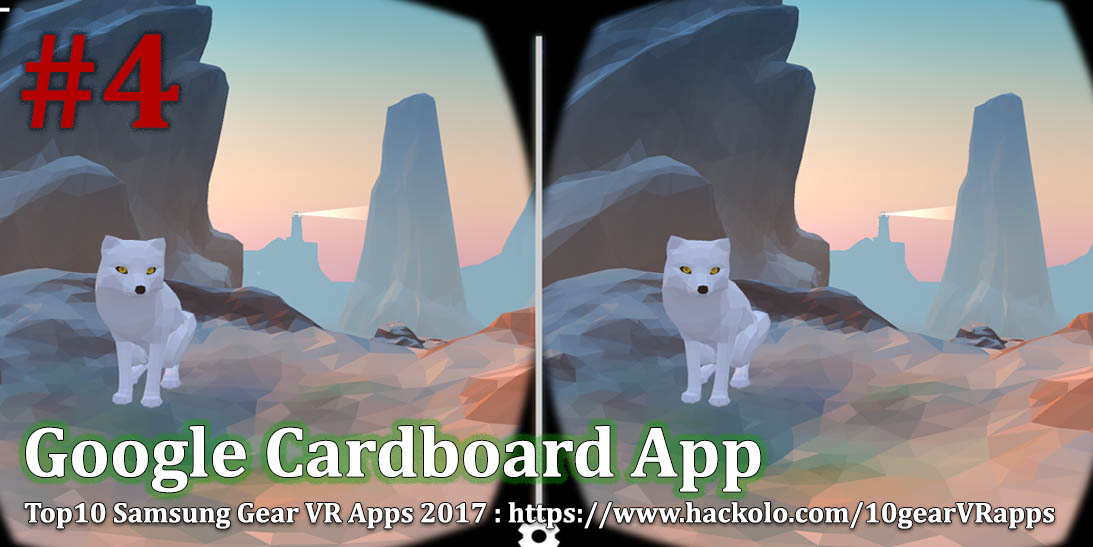 This is the official app for Google Cardboard and you cannot afford to give this one a miss. Your Google Cardboard experience can be entirely set up using this app. The VR experiences on this app are pretty fine on their own. The app goes the full circle – right from flying over Hawaii to sailing with Google Earth.
In addition to these, the app also allows you to view photospheres, watch videos and other content stored previously on your device. Even more significantly, there is a VR apps directory that makes it a lot easier to find more apps. Most people are likely to install the app naturally. Update the app regularly to make use of the best and latest features.
Fulldive VR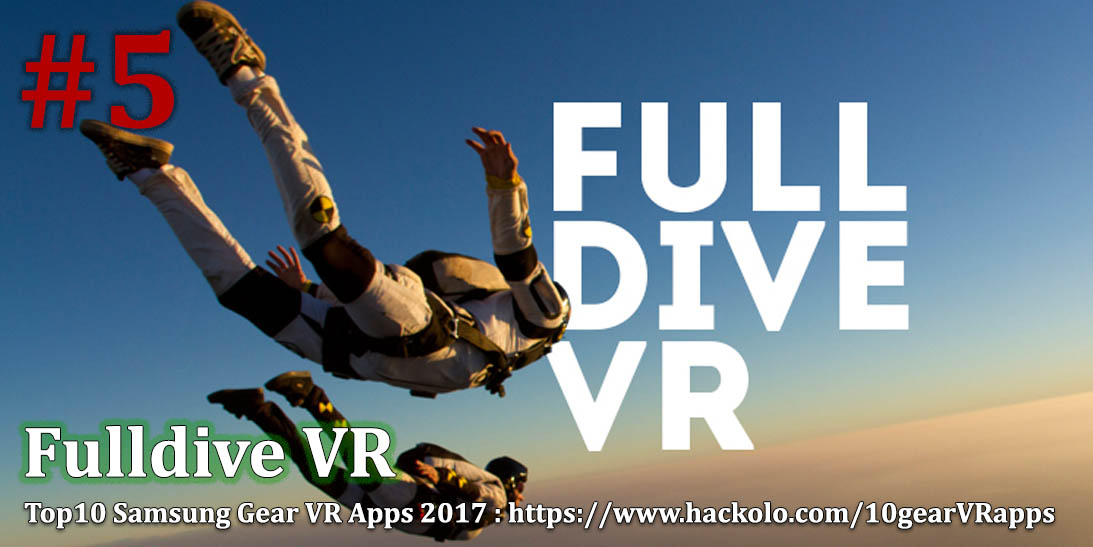 This app is a VR platform that works in full navigation mode. This means that the app will allow you to seek and view tons of VR content from all around the web. VR YouTube videos also support this app. There is also a VR video player that is built into the app. For online content viewing, there is a VR browser in the app too.
Also included in the app are photo galleries, a camera, and a built-in marketplace. This helps even more when you are looking to fish for more VR apps and games. Fullvide is one of those apps that are really worth installing and checking out. It is always free to download and is said to great for thought-dreaming.
Expeditions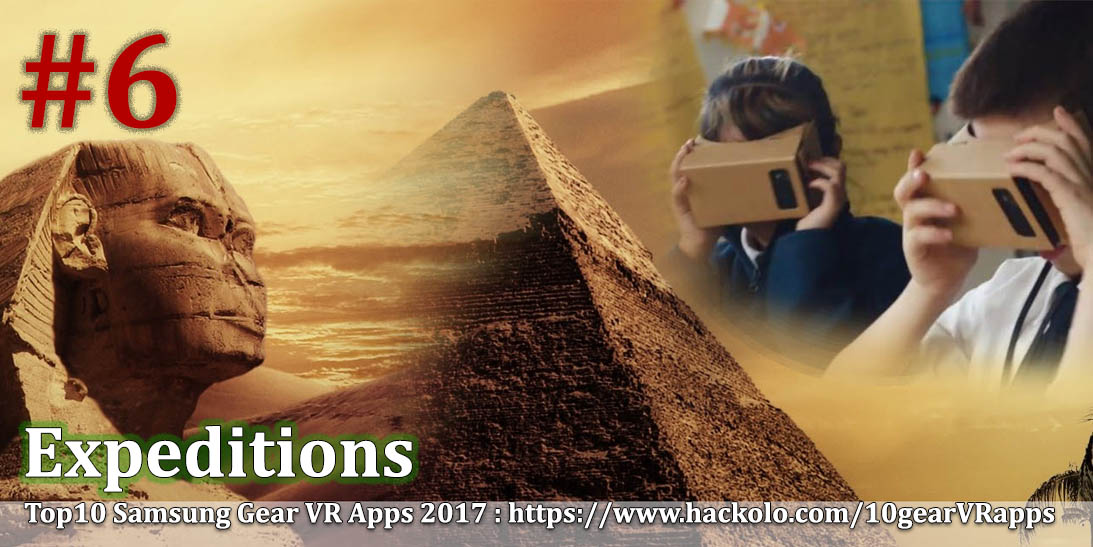 Expedition is an app that is oriented for seamlessness in education. It works best in a classroom environment. At the same time, you can use the app at just about any place. There are about 200 expeditions that users can surround with. You will also be able to check out diverse landmarks, destinations, waterscapes, landforms and many other places.
The app works even better in its 360-degree mode. It also works well on Samsung without cardboard and the interface is extremely easy to follow. The app is also totally free, which is a prim feature. Another similar app for education is Google Arts and Culture. It is a fantastic app too and you must check it out.
Titans of Space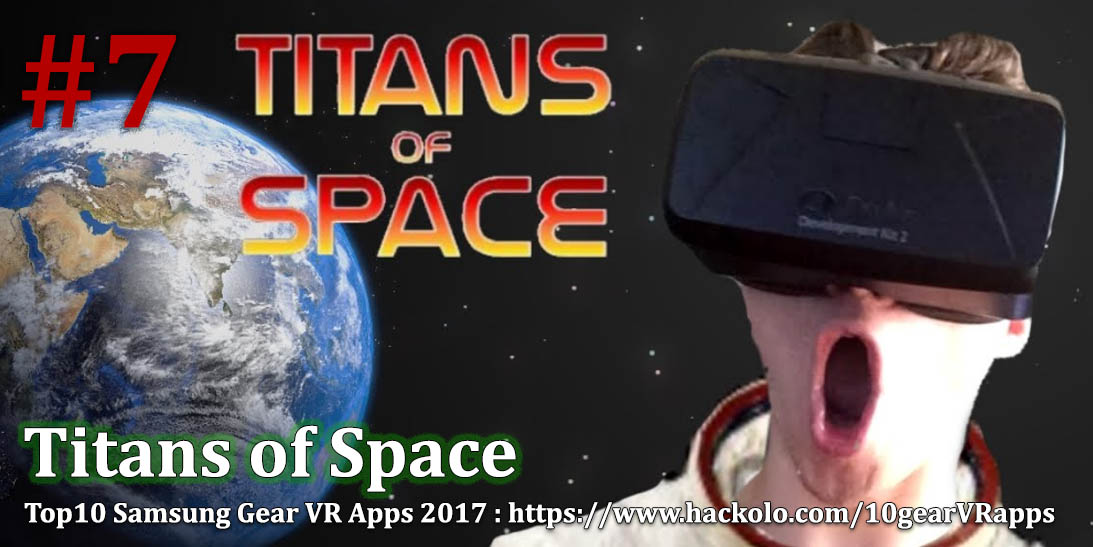 You will barely find more popular apps for Samsung and Google Cardboard than Titans of Space. Using this app, you can trigger a tour through our solar system and find out how things actually work. You can also use this app to get a sense of proportion and relativity of the size of different planets.
It feels great to roam around freely around the planets and stay abreast of various celestial bodies. Special features like voice narration also apply. The app also has a cool background score that you can enjoy while you trail the space. Most features of the app including the download are absolutely free. The voice narration can be added for an extra cost of $2.99.
Google Street View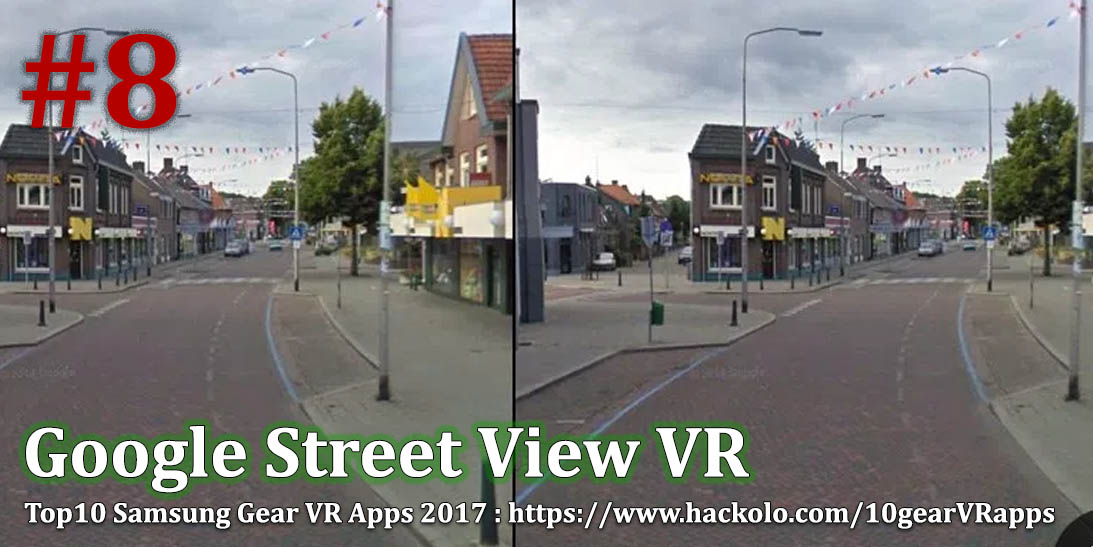 The Google Street View has been a great partner of Google Maps. It was updated to provide and support VR content just some time back. The essential working of the Google Street View remains the same, which is to provide a 360-degree view of addresses, various roads, landmarks and most other places.
As the app gets the VR update you can also check your Google Cardboard and use it to look at other things happening around you. Apart from that, you can also view a series of content posted by others. You must also add your own content when you need it. It is a really cool way to experience everything around you. It is also the best place to view streets.
YouTube VR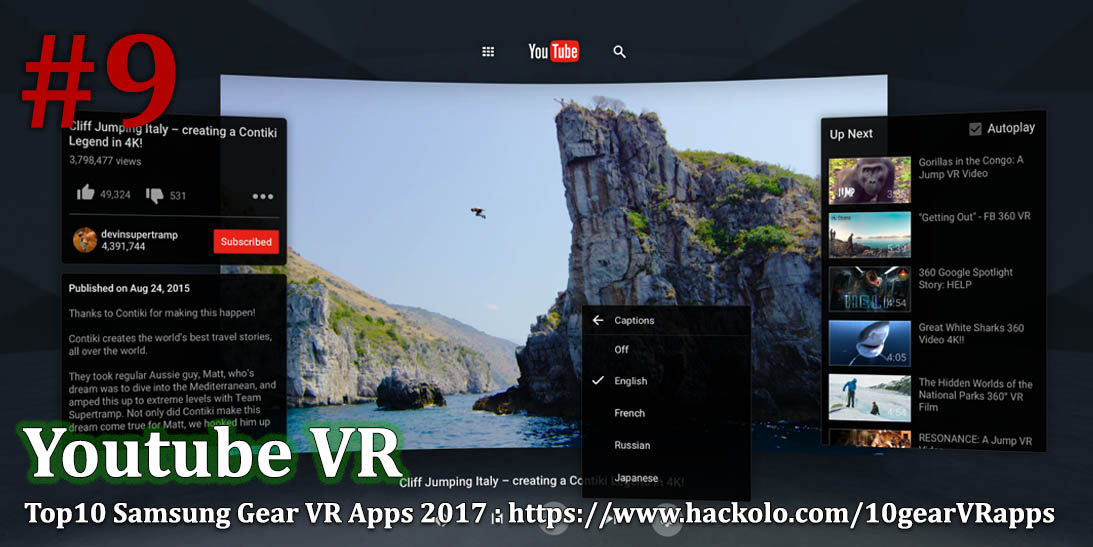 The non-negotiable YouTube is one of the best VR apps that can be owned in the arsenal. If you do not know yet, YouTube is also one of the widest sources of VR content that is available on the internet. There are tons of channels that release several videos that can be followed live on YouTube. Right from entertainment videos, to educational videos – YouTube is the one place where you get it all.
In fact, YouTube has been one of the very few platforms wherein VR had taken off and there is no looking back. There are several things that need to be scanned. YouTube is free for humans and aliens alike. Then, you have the recent YouTube Red subscription that starts at $9.99 per month. YouTube Red also removes advertising if you are paying for it.
VLC for Android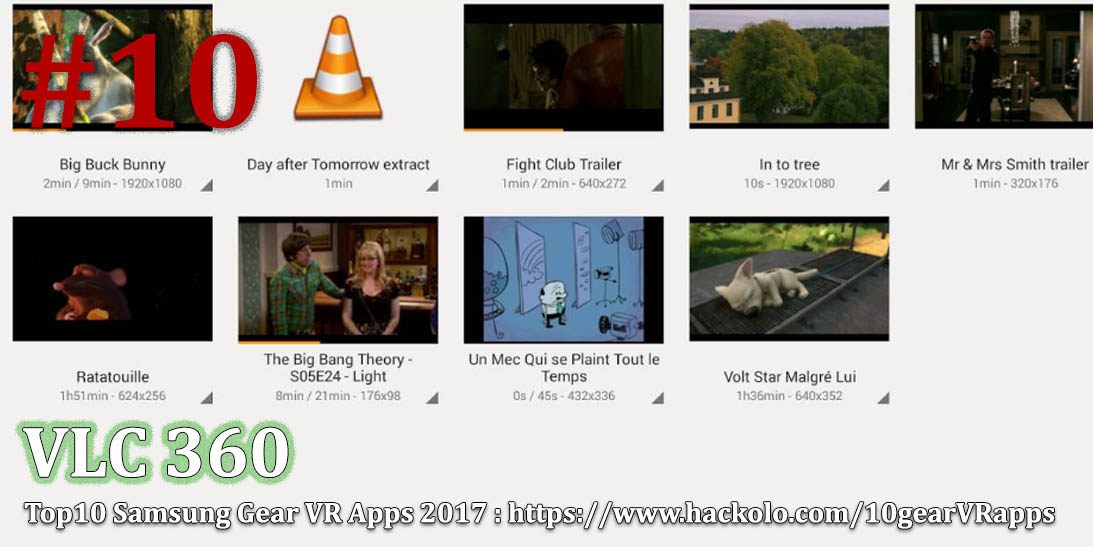 This could be the first entrant on the list that comes from the future. As of now, there is no VR-centric feature in the app. However, there is a beta feature of the app that has quite a few features which take VR into account as well. There is no doubt in the fact that VLC is a widely accepted and dynamic vide player.
VLC is also one of the very few video players that support any codec available in the market. This includes DVD ISOs as well as live streams with the help of URLs. You can just join the beta version of the app and make use of the 360-degree feature of the video too. You can download and use the app for free.