Here's How You Can Easily How To Delete Social Media Accounts Such As Facebook, Instagram, Youtube, Twitter and Gmail.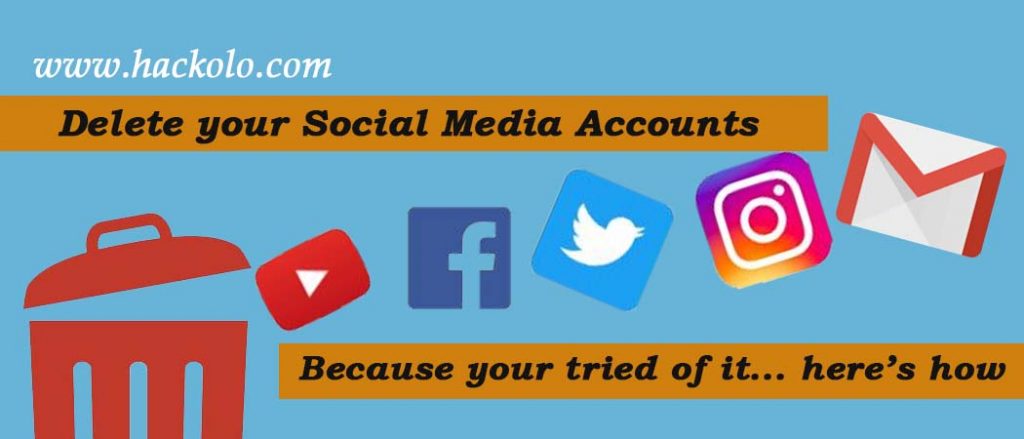 There was once a time when people would log in to their social media accounts to find some peace- some escape from the real world. However, I think the millennials are quite familiar with leaving their social media accounts alone for a while to have some peace. Yes, it is not just you.
Even though social media makes our lives better in many ways and things easier in more ways, it does not always affect our minds in a positive way. Sometimes you come across such absurds facts and stuff on these accounts that you feel like you have had enough for a day or the rest of your life. Because sometimes, ignorance is actually bliss.
So, you have decided to take some time off from social media. It is a great decision because you can finally focus completely on yourself and what you want. You won't have thousands of people who do not even know you throwing their opinions at you. Furthermore, you can be more productive as you will not drown in posts by others.
Are you having difficulty deleting or deactivating your accounts? Then, here is how to delete FaceBook, Instagram, YouTube, Twitter Account, Gmail so you can find some peace or whatever you are doing this for. Read also: How to become totally anonymous online.
How To Delete Facebook, Instagram, Youtube, Twitter, Account, Gmail
It is by far the easiest to delete and also get back. Deleting and deactivating a Facebook account is the same. If you had enough number of people frying your brain or enough number of posts to keep you from working, it is time to follow the following steps.
Instructions:
Go to Settings > Personal Information > General, and you will find the option to either edit or deactivate your account.
Facebook will ask you why you want to deactivate your account because nobody lives without it now, do they? So, select one of the options from the option they offer. If you select an option that involves a person like "Being harassed by someone" then you probably have to type a name as well.
It may throw in a little "Your friends will miss you" to stop you with faces of the people you most interact with. Don't fall for it and type your password to deactivate. You can look back in easily as well just by following the general log in procedure.
Are slime, nail paint, car, sewing, etc. Videos keeping you hooked to Instagram at 4 am in the morning? It's time you fixed your sleep cycle rather than indulging in pointless pleasures.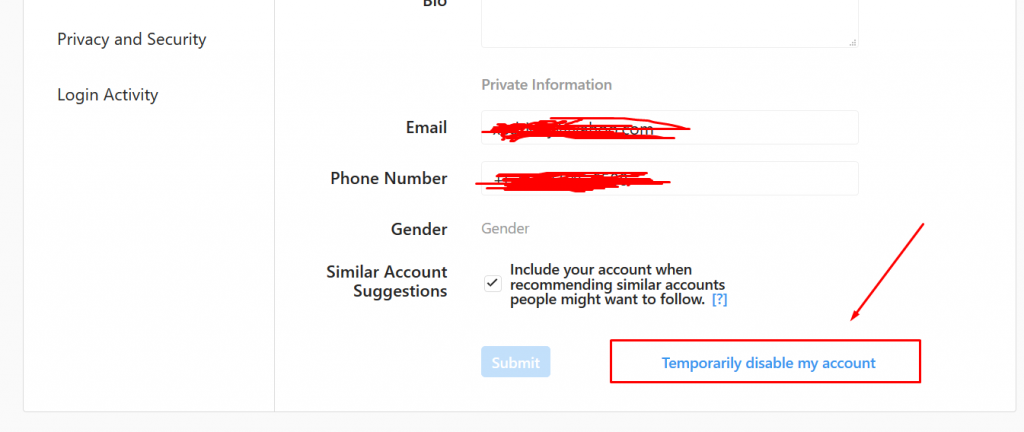 But, Instagram is quite clever and tricky in this case. You cannot really deactivate your account from the app itself. In fact, you will have to log in from the Instagram website to delete the account.
Instructions:
When you have logged in, click on the "Edit Profile" below your profile picture. Then, you will find an option to temporarily disable your account. Select it and give your reasons for disabling out of the options they give you.
Finally, in order to know that it is actually you doing the deed, you will have to give Instagram your password. Then, select to disable again and you are done. Also, did you know that there's a method on how you can gain thousands of instagram followers fast?
The permanently delete features also has the same steps.
Tired of seeing other people's tweets as much as you feel tired hearing birds chirping in the morning when you have spent a sleepless night seeing people tweet? It is time you do what is necessary. In fact, it is time for you to delete your Twitter account.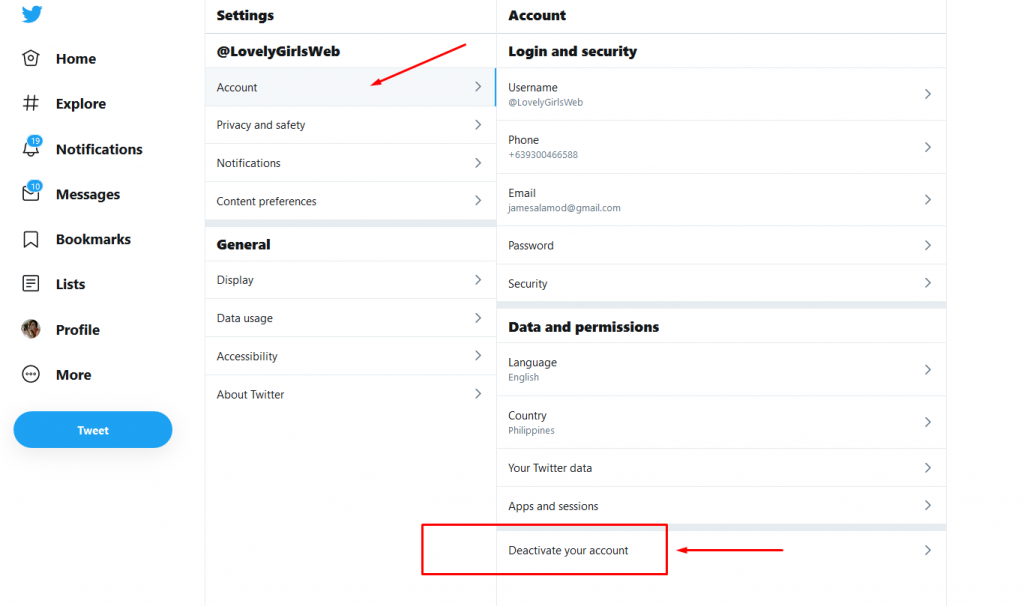 Luckily, Twitter does not make deleting the account very hard for you. Old school things just have a way of being old school somehow, don't they? So, all you have to do is click on your profile picture first.
Instructions:
Go to Privacy and Settings menu. You can easily spot the "Deactivate my account" option in there. Just click on it, provide the required and you are a free bird from the clutches of Twitter.
Did you open up some YouTube Channel thinking of the amazing videos you are going to post and then you just posted something completely insignificant and no one except your best friend viewed, liked and commented on it? It is time you deleted that account because it may reflect on your future badly. I mean, really, your interviewers won't be impressed by someone who posted videos which no one watched.
Getting rid of a YouTube account is not that difficult either. All you have to do is log in to the account, go to advanced settings and select the delete your account option. Once you do, you will have to confirm it and then it's just gone.
You are free from the scars of your past. You might also like this method on how you can have thousands of youtube subscirbers.
No idea why you would want to delete something so useful so let me do some convincing before you do. You can totally use Gmail for only work purposes and you can use it for so many other things. The greatest part? No one sees when you see their messages.
Anyway, I take that your reasons are valid. So, let's find out what you have to do- Not much. Just log in to your YouTube account, go to "Account" from the grid. After going to account you will find- "Account Preferences". All you have to do after finding it is click it and click on "Delete my Account".
Then, you will find a train of things to do. It will mostly be Gmail trying to figure out if it's really you (password is a requirement) and also that you want to actually delete the account. Apart from that, you also have the option to download everything you need to as Gmail is actually quite a useful app to keep things stored.
So, first, secure everything you need and then delete the account.
In Conclusion
There are many legit reasons why you would want to run away from everything that is social. Especially, when it involves social media. So, if you want to delete all your accounts and keep no digital footprint of yourself, go ahead, it's a healthy move.
If you don't want to, it won't hurt knowing how to. Enjoy life.