Generating a Secure Password Online
Password generators or online websites that generate generic specific passwords on request to users, are gaining much popularity these days. A strong password generator can be used as an alternative to users or password managers that automatically generates random passwor that users want to use it because it's safe and secure. In the last 15 years, a number of such online websites and systems have been much active to protect users who give out their original details and passwords to malicious and scam websites. It is also suggested to use the first general model for these systems and critically examine opportunities for instantiation it.
One of those websites offering a secure password is https://www.safepasswordtool.com/ which is a great website that offers users to generate secure passwords instantly.

Use a Secure Password Generator
SafePasswordTool.com – offers the best features for generating a secure password that is generated in a random manner in which no algorithm of bruteforce that guess!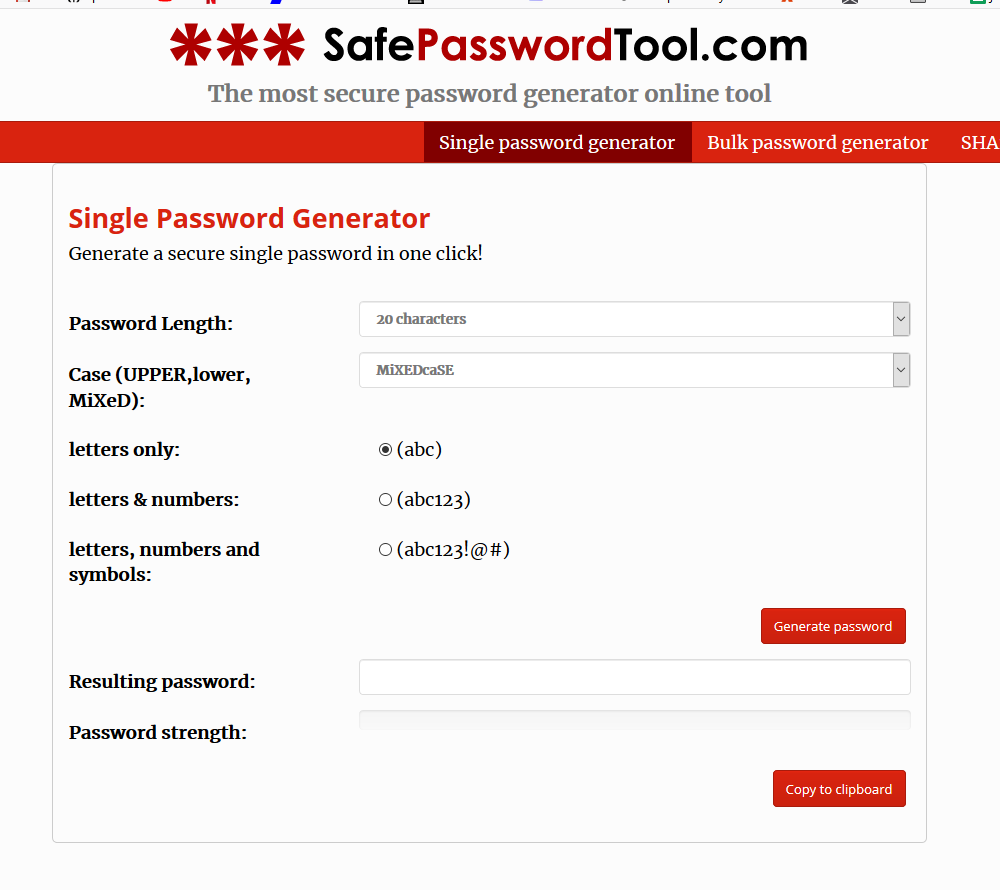 Generate secure passwords instantly!
Mass secure password generator
You can use alpha characters, mixed with numerical characters, and even symbols!
Generate up to 100 secure passwords easily
No need for software to download.
You can mix your password in ALL caps with lower caps!
Why need to use strong password generator websites?
If you are an avid reader of hackolo.com you will see in our past posts that there are tons of users that has been hacked by hackers that exposed their passwords online or even sell users data. These passwords are easily hacked because of the simplicity on how they are created or chosen by the user.
Some user may even use their firstname mixed with their birthdays which is way very vulnerable against hacking. Some hackers uses brute-force method to hack your password. Brute-force is a hacking method by which the hacker tries to guess millions of combination in his password dictionary to guess your password.
A tip to create a strong password is use a date as number not your birthday. Say a best friends birthday, use only the year. Say 1998 now mixed with your nickname when you were a kid! Say Buck now you got Buck1998 (note: always use a random upper case letter). Now to make it more secure add a random symbol say "@", now you have Buck@1998 – this is a very strong password that you can easily remember and very hard to guess.
Find it Hard To Make Your Own Secure Password?
You find it hard to make your own secure password? Then you know why we have created SafePasswordTool.com – this website not only save your time on trying to create your password but generates only the secure password possible that no robot can ever guessed!
SafePasswordTool.com – uses a very sophisticated algorithm that only generates RANDOM PASSWORDS that does not match any kind of dictionary. Don't believe me? Look at these password generated by the website and tell me if its not secure.
Sample Passwords Generated by SafePasswordTool.com
3t$67h$&v@#YbQh!$d43
dp8$B19QjYACliP#tl94
dkY#kjbKUP84u5E#r$27
h6$0%!8#rIi!PjHH!J76
178NOoXFuF@jrUMDSX22
0R34@qKl$mC@tOHq#g05
108wtqgB&ShX#@eLbT25
18A8ol#$FxGWmRTigk30
As you can noticed these are really strong and no one will ever remember this password even staring at it for a couple of minutes! Now that's a strong password.
You Don't Need to Remember These Passwords
Yes, tha's right you don't need to remember these passwords. You can always use a password manager program where you can save your passwords. Some password manager programs that are widely used today are the following:
Last Pass (Available in Mac, Windows, Android and iOS )
Dashlane (Available in Windows, Mac)
True Key (Available in Windows/Microsoft Edge users)
Keeper (Available in Windows, Mac, iOS, Android)
Sticky Password (Available in Mac and Windows)
In most cases if you have an anti-virus program. Password manager tool is a budled program. Just like in Avast, where you can use their Avast Password Manager Tool see image below.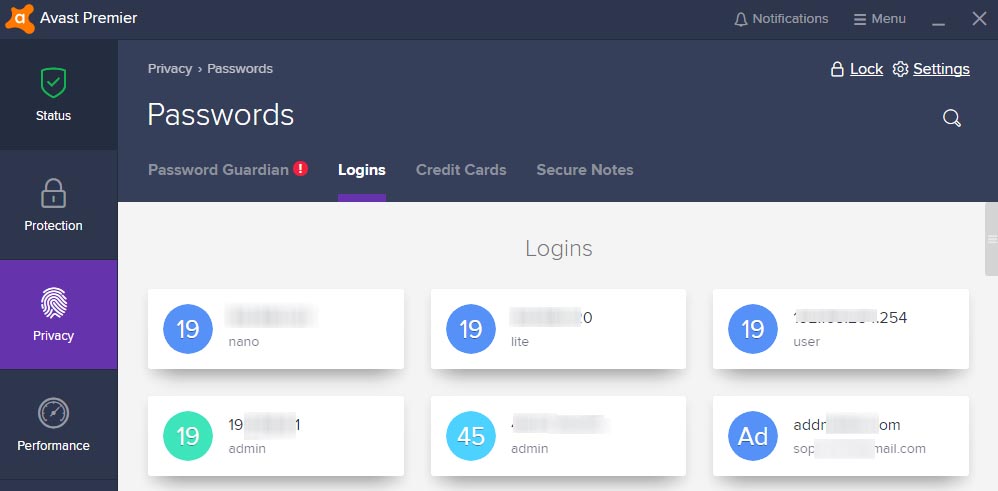 This tools are pretty handly, now I don't need to remember passwords!