Slow Internet on Phone? Then Try These Techniques to Speed Up Mobile Internet Speed
We are living in the 21st century and without a doubt, I can call it the century of technology. As a matter of fact, a more suitable name would be the century of the Internet.
The Internet has become such an important aspect of our lives that we have reached that point in which it would even be impossible to live without it. When you stop and think for a second, we are controlled by it. 2G, 3G, and now we have 4G. These are band signals for a network that differs in speed. Well, in fact, 5G is coming in the near future.
New apps that make our lives that much easier is being created almost on a daily basis. Also, 90% of those apps require our personal information; and where are those apps stored on?
Our mobile phones, that's correct! So, our mobile phones have become an extension of ourselves, something so valuable and important to us. Actually, we can learn everything about a person just from looking at the person's phone.
Well, since the phone would somewhat be useless without the Internet since all the apps require it, it would be nice if we could learn ways to speed things up a notch! This article will show you just that – How you can speed up the 4G Internet on your phone.
Speeding Up 4G Internet
It is a well-known fact that our phones don't run perfectly all the time. What that means is that we need to jump in and give them a helping hand from time to time. Keep in mind that these methods won't make your phone's 4G Internet ultra fast, but it will most definitely improve its speed by a noticeable number; also, it might fix some lags that you had before and your browser might work way better.
1. Install Helpful Apps

I will be honest with you here; most of the apps that claim to boost your phone's performance that is on the market today are completely useless. However, there are a few approved and pretty good ones that might help make a difference.
Apps that you should download and install are:
Clean Master – It boosts your phone and also provides you an antivirus scanning system.
DU Speed Booster – This app deletes junk memory in your RAM and prevents background apps to run and slow down your phone.
Systweak Android Cleaner – For all of you Android users, this app might be all that it takes as it organizes your phone and reduces battery consumption.
2. Network Settings

Simply go into your phone's settings and look for something like "Mobile Network Settings". The name is different from phone to phone.
What you want to do here is actually check if your phone isn't restricted to just 3G network and that it hasn't been connected to the wrong type of network.
Try and find GSM/WCDMA/LTE, because most areas use those type of networks. If you don't have them, then choose what your area offers you.
3. Uninstall or Disable Extra Apps
There are apps that "secretly", without us knowing by running in the background, use extra Internet and slow things down for us. Facebook is just one example.
You can monitor DATA-HUNGRY Apps by going to:
Settings > Connections > Data Usage > Mobile Data Usage
It'll show you the list of Apps that have been using your data plan for a given period of time.
I won't tell you to uninstall these apps but I will tell you to check for any widgets on your home screen that you don't really use. Once you have found them, just remove them. You don't have to delete them completely, simply remove them from your home screen. This will make them inactive.
However, if the app is completely useless to you, remove it and then make sure to delete it entirely. You already know the process.
Keep in mind though that there are built-in apps that you cannot download.
4. Subscribe to a better Internet Plan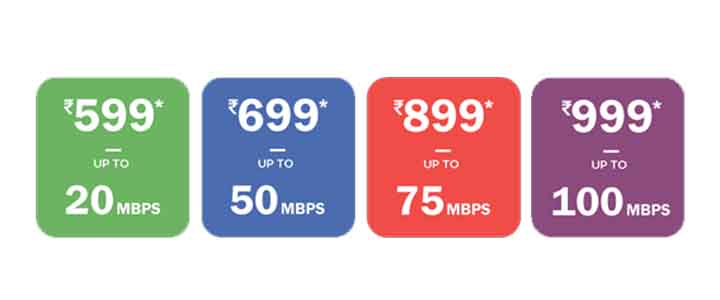 And for the last method. This might be a kind of sarcastic share but If the above methods didn't do the trick then maybe you are subscribed to an internet plan that has limited speed! And Maybe the reason your Internet is slow is that your provider is having issues. There are sites, like this one, that allows you to search for Internet plans in your area. You can check for a plan and just change your current one for the new one.
5. Using A Correct SIM On Your Phone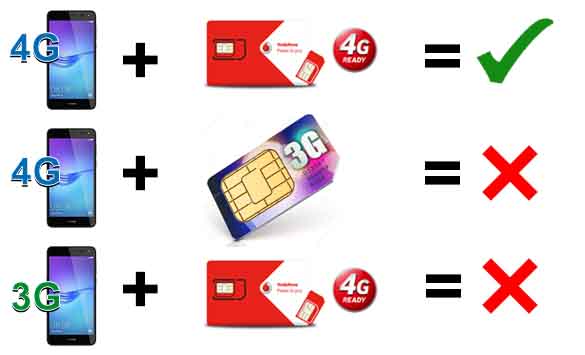 Also, if you have a 4G enabled phone, you should use a 4G enabled SIM as well. If you have a 3G only capable SIM using it on a 4G enabled phone, you can't get a 4G signal on that! Same thing with using a 3G only phone and using a 4G SIM.
The Final Verdict
One of these ways will most definitely do the trick for you. Our phones have to be delicately dealt with and from time to time changes like these have to be done in order to keep things smooth.
Well, that would be it! I hope you found what you are looking for here!