2023 Tutorial to Hack Someone's SnapChat Account & Password
So you were searching for on how to hack someones snapchat to view or download the victim's chat logs or images/videos. You are perfectly in the right place as today I am going to share my working method on how I hacked my friend's accounts and discover some dirty and embarrassing chats together with some indecent photos and videos. At first, I didn't actually believe that SnapChat accounts can be hacked this thought changed when I come across to this website which tells your exactly how to hack SnapChat passwords.
SnapChat is an instant messaging/social media app that is available both for Android and iOS this tool gives its users the ease of accessing friends exchanging chats/images and videos. However, this app is a victim of hackers that constantly looking for vulnerabilities. Fortunately, (for us) they have succeeded and here I am today sharing you a method on how to someone's snapchat account.
How to Hack Snapchat Password

New Method 2023

This isn't your conventional password cracker tool that forces its way to guess the victim's account. This directly injects its way into SnapChat account database servers and look for username strings and gathered needed data just like users password, chatlogs/images and videos.
What will you get from hacking SnapChat account?

A compressed zip file containing the victims account username and password, chatlogs, sent and received images/videos. Fantastic right? Working than ever before 2020 updated!
Tip: Go here to view the sample files you will get after your download the compressed zip file containing the victim's details.
You need to know more by reading the features below.
Features:
Hack SnapChat Password/Chatlogs/Images and Videos.
Hack Chatlogs within the date range for up to 60 days!
Snapchat hack no survey
Constantly updated to avoid error logs from servers.
100% Free to use – No hidden fees!
100% Anonymous! – Never get caught on using this service.
Safe and Effective!
Over 23,021 accounts have been hacked worldwide since March!
No Software to Install/Download.
Download Full sent and received images/videos
Screenshot and Instructions on How to Hack into Someones Snapchat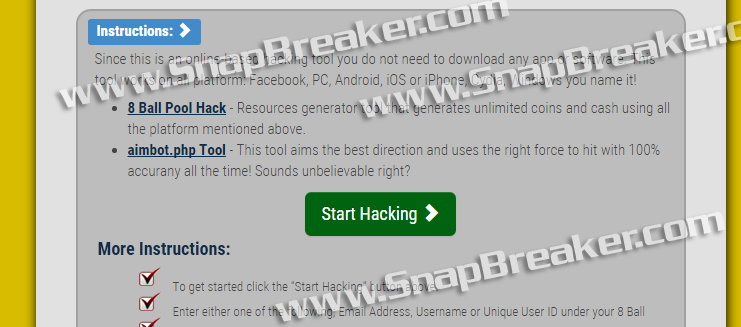 Click on the "Start Hacking" button
Enter the Victims Account username
Hack Password is "tick" by default
Choose date range to retrieved chatlogs
Choose Image/Videos or Download all option
Click on "I Agree and Continue" button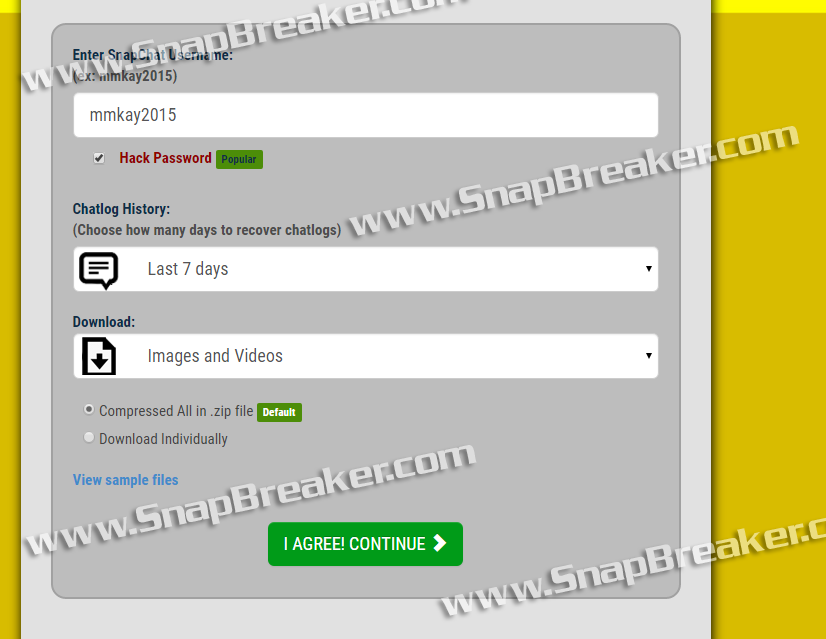 Wait for the hacking process (Note: If process stops or seems paused please refresh and try again)

Verify you are human if asked (Tip: Complete a task to continue the process. It's FREE and EASY)

Hack SnapChat Account Password Wirelessly
Now you can easily hack someone's account without the use of any software or without even touching the victim's mobile device. All you need to have is his/her username to start hacking. How easy is that? You can even stalk your victim without them having the slightest clue.
(Disclaimer! This tool is for educational purposes only. Files and or digital entities are NOT directly stored on hackolo.com server. Hackolo.com is not liable for any damages made by using the methods mentioned above to entities involved.)
PS: Use at your OWN RISK!
UPDATES:
11-02-2018: Updated to new domain from snaphackmaster.com to socialcheats.net
3-40-2019: Bug fixed on retrieving victim account details such as the email address and username.
1-30-2020: Bug fixed on the process of decryption of the password hash which was reported by multiple users that the details they are getting are full or unreadable characters.