Photoshop Tutorial
Create A 3D Flag! This tutorial basically converts a normal 2D flag image to 3D which gives more vibrant and more realistic according to your needs. On this tutorial I'll be using Photoshop CS3 yeah right pretty old but I love this version and of course you can make yours using any version of Photoshop you have.
This is very easy tutorial complete with images and a full video.
Here is the normal flag and the result:

Instructions:
Find your flag in my case it's the Flag of USA
Find a silk like image that is distorted like this one.
Open up your Photoshop software.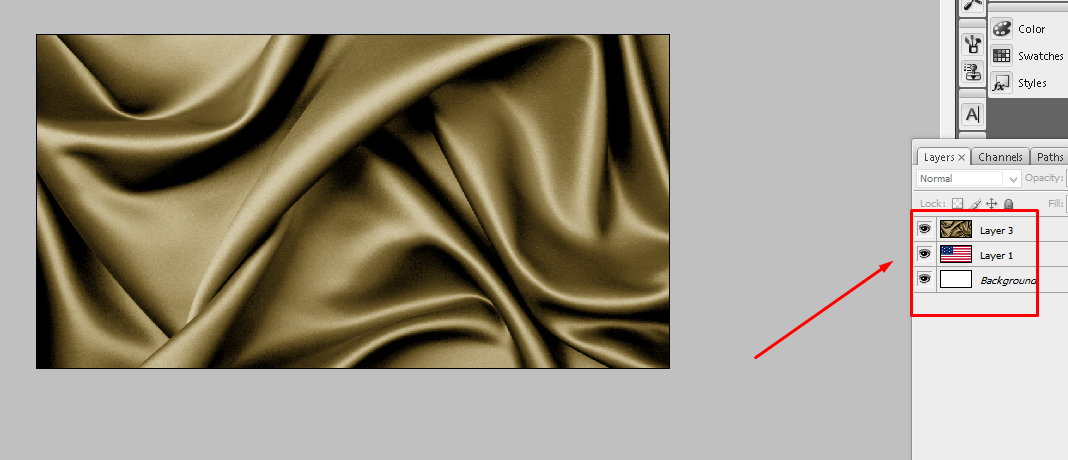 Select the Silk image. Click "Image" on the top menu Adjustments>Desaturate or Shortcut CTRL+Shift+U.
Now save the image as named as texture.psd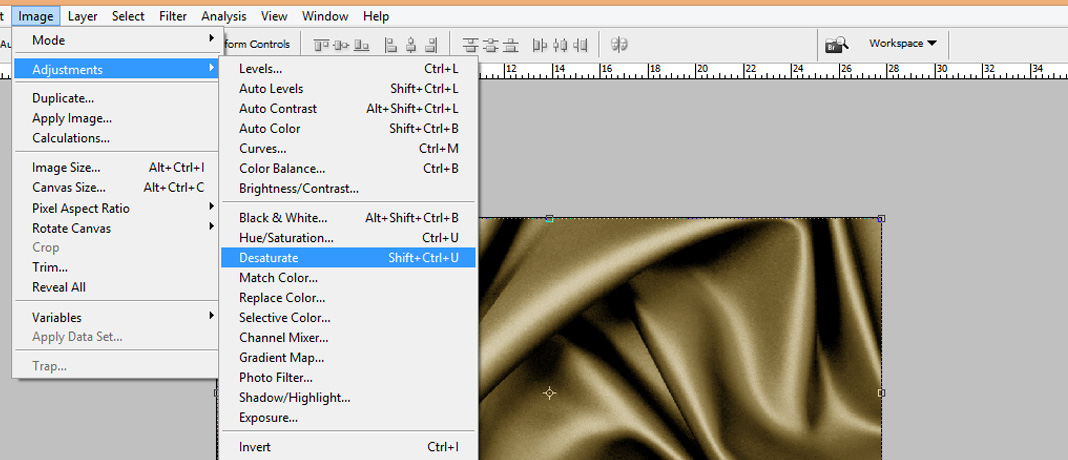 Untick the layer visibility to make the silk image invisible on the workspace.
Select your Flag
Click on "Filter" on the top menu. Distort>Displace.
Make sure scales are on Horizontal:10 and Vertical:10 and click OK.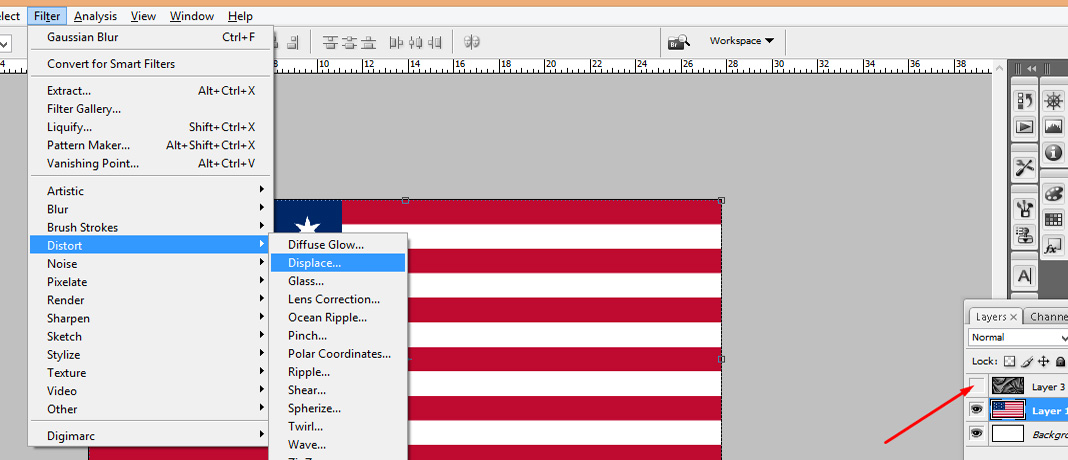 Find the texture.psd you just saved a while ago.
Select it and click OK.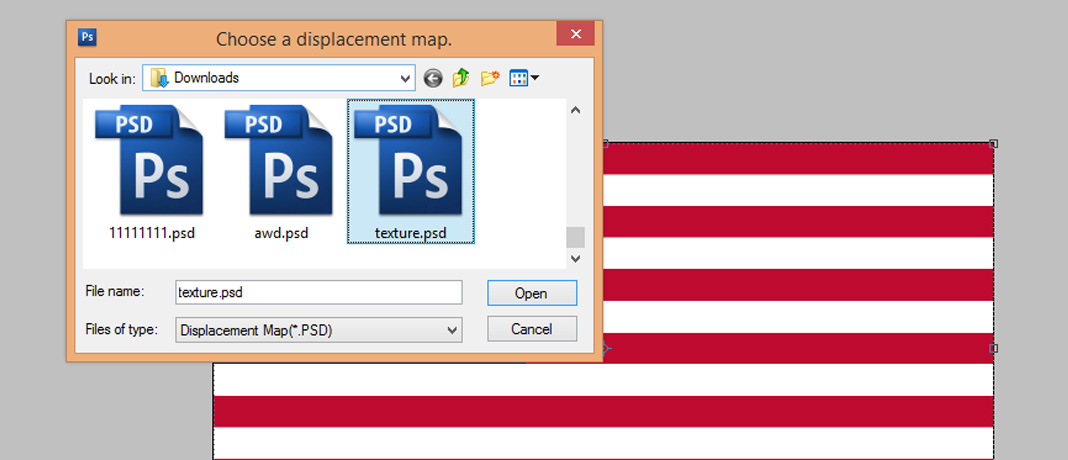 Now your flag will be look like on the image below.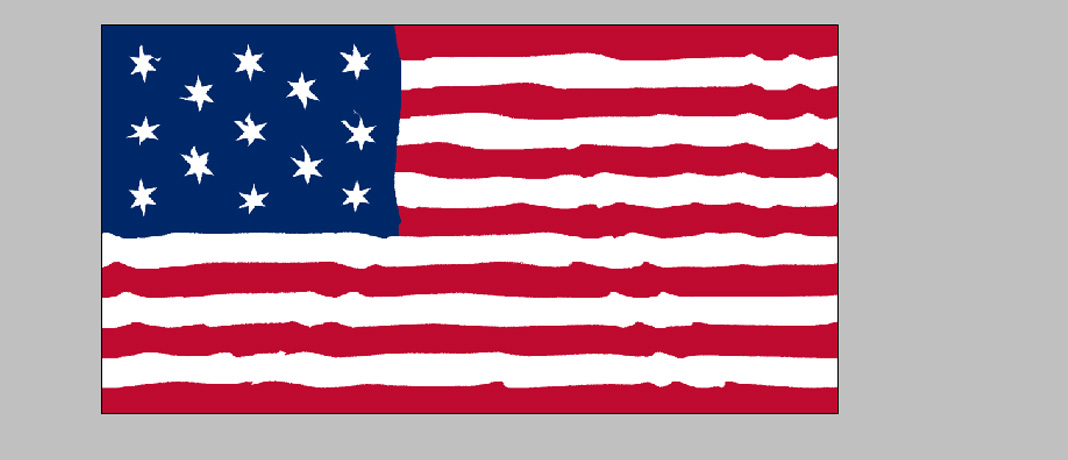 Now, remember the Silk image you have just untick for visibility? Tick it again to make it visible.
Select the Silk Image and on the top selection menu change from "normal" to "hard light"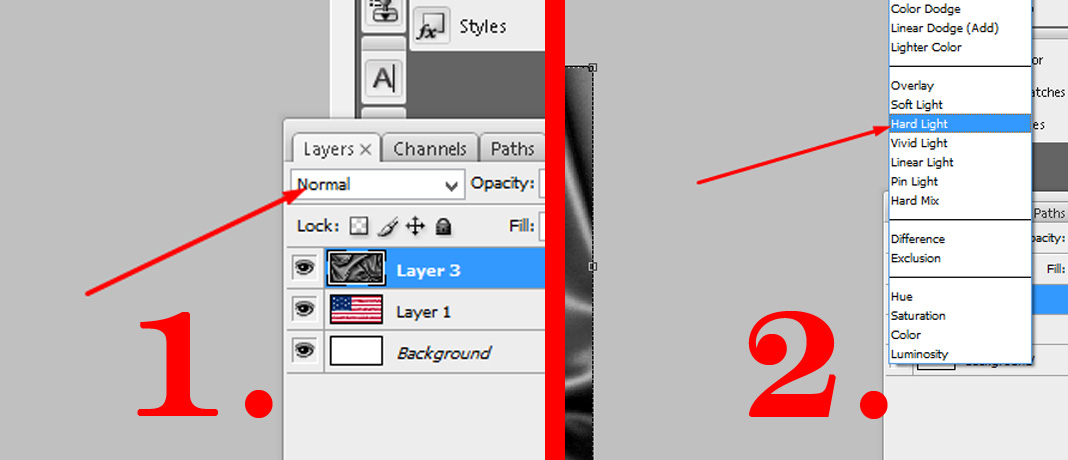 You should achieved the same result on the image below.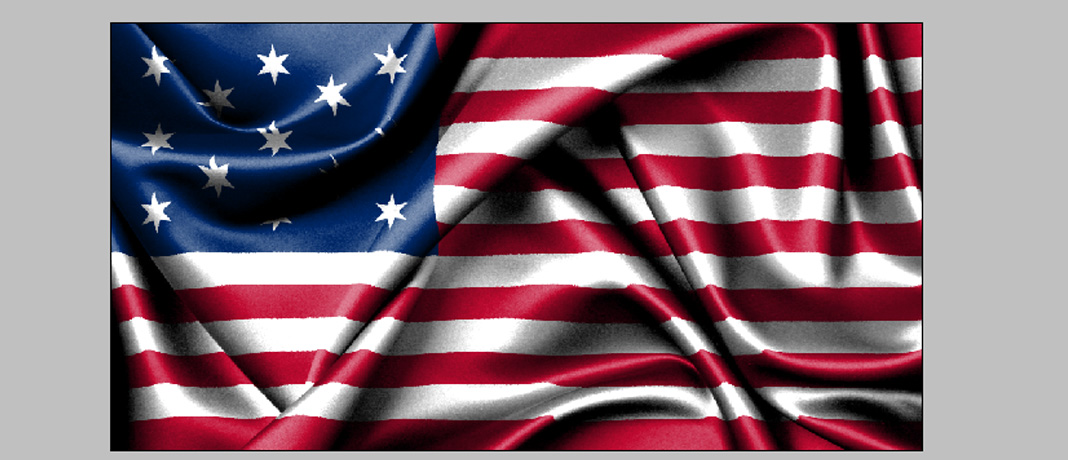 In case you find it very hard to understand the context and images above I searched google and found this exactly the same tutorial but on a video.
Here's the Video Tutorial

Thank you for passing by.