Use Android Apps on PC? We have a solution for that!
It is estimated that roughly 1.4 billion people from around the world use Android operating system for their phone. Providing a wide range of apps and games, Android is popular for its simplicity and potential. As there are many apps and games that are unique to Android, it is not uncommon to want to search for a way to bring the Android experience to your computer. With that in mind, let us take a moment to review the Software de emulación KOPLAYER y vea qué tan bien resiste el software de la competencia actualmente disponible.
¿Qué es KOPLAYER?
KOPLAYER is free Android emulation software that is made for people with computers that run Windows operating systems. Recently, KOPLAYER also added support for MAC operating systems as well. KOPLAYER is a free emulation tool that is built on the x86 architecture. This means that KOPLAYER can support OpenGl and hardware acceleration. The benefit to people running KOPLAYER is an Android emulation tool that is faster and more reliable than the competition. Capable of supporting multiple accounts, KOPLAYER supports things like integrated Google Play, keyboard, gamepads, and video recording. With 99% of apps running on the KOPLAYER Android emulator, it has quickly become one of the best emulation tools out there.
Ventajas
100% FREE Software que no necesita que instales aplicaciones patrocinadas. Por ahora.
Los que más se benefician de KOPLAYER son los amantes de los juegos de Android. Con muchos juegos exclusivos del sistema Android, solo un emulador confiable como KOPLAYER puede garantizar que los juegos funcionen completamente.
Los jugadores pueden disfrutar de una pantalla de aspecto nítido en una pantalla de computadora mucho más grande en lugar de tener que entrecerrar los ojos en sus dispositivos móviles.
El teclado simplificado y el acceso de enlace permiten que las personas creen su configuración ideal, mientras que la capacidad de grabación de video le permite compartir su experiencia con otros. Si estás interesado en Pokemon Go, Clash of Clans, Clash Royale, Tahu Bulat, ROBLOX, Seven Knights o más, el emulador KOPLAYER lo cubrirá.
Otra gran ventaja del emulador KOPLAYER es que cuenta con el apoyo entusiasta de un equipo dedicado de programadores. A diferencia de otros emuladores que fallan y mueren a medida que los creadores pierden interés, KOPLAYER tiene un equipo dedicado lo suficientemente grande que las actualizaciones son constantes y el acceso se mantiene abierto.
Junto con las actualizaciones del emulador, los creadores de KOPLAYER también publican guías sobre cómo jugar a ciertos juegos o acceder a ciertas aplicaciones para ayudar mejor a sus clientes.
Desventajas
If you are already familiar with a different Android emulator, than you may not want to go with KOPLAYER. While KOPLAYER takes a unique approach that provides more functionality and options, it will require getting familiar with a different emulator. BlueStacks, Andy, and MEmu all have their advantages and disadvantages that are worth checking out if you can't stand KOPLAYER. However, with a little bit of time spent installing and learning the emulating software, you may just want to consider KOPLAYER.
Otra desventaja de KOPLAYER es que actualmente no es compatible con MyBot, que es ampliamente considerado el mejor bot gratuito de Clash of Clans disponible. Para aquellos que aman Clash of Clans y aman los bots, consideren BlueStacks en su lugar.
Descargar e instalar
Simplemente descargue KOPLAYER visitando su página web oficial.
¡Instale el software y listo!
Agrega tu cuenta de Google
Instale sus aplicaciones / juegos de Android favoritos y comience a jugar.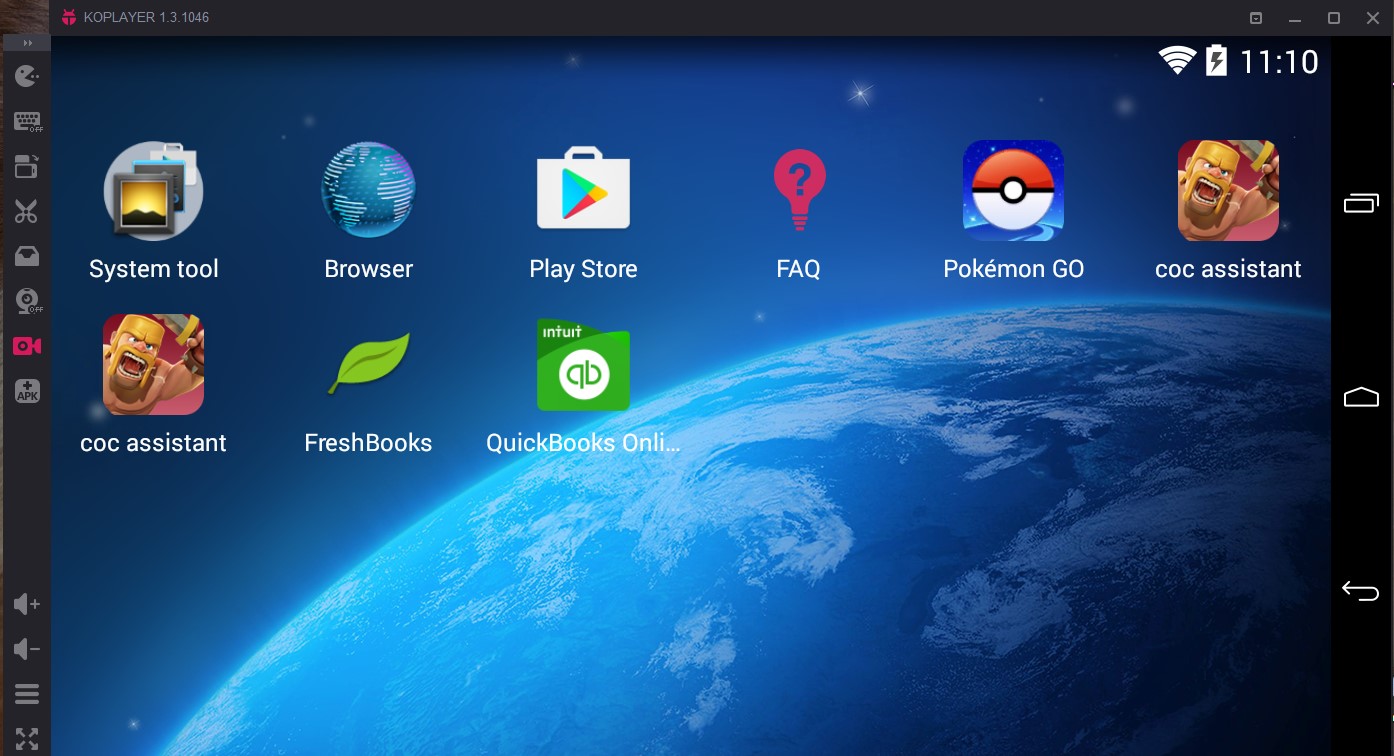 Ahora, usar aplicaciones / juegos de Android en tu PC nunca ha sido tan fácil. Incluso puede acceder a su cuenta de juegos almacenada en su móvil a su PC, simplemente agregue la cuenta de Google que utilizó en ellos. Juega Clash of Clans en PC, usa WhatsApp en tu PC ¡Este software definitivamente te será de gran ayuda!
Alternativamente, también puede usar BlueStacks. Este software es 100% similar a KOPlayer.