Use Android Apps on PC? We have a solution for that!
It is estimated that roughly 1.4 billion people from around the world use Android operating system for their phone. Providing a wide range of apps and games, Android is popular for its simplicity and potential. As there are many apps and games that are unique to Android, it is not uncommon to want to search for a way to bring the Android experience to your computer. With that in mind, let us take a moment to review the KOPLAYER emulation software and see how well it stands up to competing software currently available.
What Is KOPLAYER?
KOPLAYER is free Android emulation software that is made for people with computers that run Windows operating systems. Recently, KOPLAYER also added support for MAC operating systems as well. KOPLAYER is a free emulation tool that is built on the x86 architecture. This means that KOPLAYER can support OpenGl and hardware acceleration. The benefit to people running KOPLAYER is an Android emulation tool that is faster and more reliable than the competition. Capable of supporting multiple accounts, KOPLAYER supports things like integrated Google Play, keyboard, gamepads, and video recording. With 99% of apps running on the KOPLAYER Android emulator, it has quickly become one of the best emulation tools out there.
Advantages
100% FREE Software that do not need you to install sponsored apps. At least for now.
Those who benefit most from KOPLAYER are those who love Android gaming. With many games unique to the Android system, only a trusted emulator like KOPLAYER can guarantee that the games work fully.
Gamers can enjoy a crisp looking display on a far bigger computer screen instead of having to squint on their mobile devices.
Streamlined keyboard and binding access allows for people to create their ideal setup while video recording ability allows you to share your experience with others. Whether you are interested in Pokemon Go, Clash of Clans, Clash Royale, Tahu Bulat, ROBLOX, Seven Knights, or more, the KOPLAYER emulator will have you covered.
Another major advantage of the KOPLAYER emulator is that it has the enthusiastic support of a dedicated team of programmers. Unlike other emulators that sputter out and die as the creators lose interest, KOPLAYER has a large enough dedicated team that updates are constant and access is kept open.
Along with updates to the emulator, the creators of KOPLAYER also release guides on how to play certain games or access certain apps to better help their customers.
Disadvantages
If you are already familiar with a different Android emulator, than you may not want to go with KOPLAYER. While KOPLAYER takes a unique approach that provides more functionality and options, it will require getting familiar with a different emulator. BlueStacks, Andy, and MEmu all have their advantages and disadvantages that are worth checking out if you can't stand KOPLAYER. However, with a little bit of time spent installing and learning the emulating software, you may just want to consider KOPLAYER.
Another disadvantage of KOPLAYER is that it is not currently supported by MyBot, which is widely considered the best free Clash of Clans bot available. For those who love Clash of Clans and love bots, consider BlueStacks instead.
Download and Install
Simply Download KOPLAYER by visiting their official website.
Install the software and you are done!
Add your Google Account
Install your favorite android apps/games and start playing.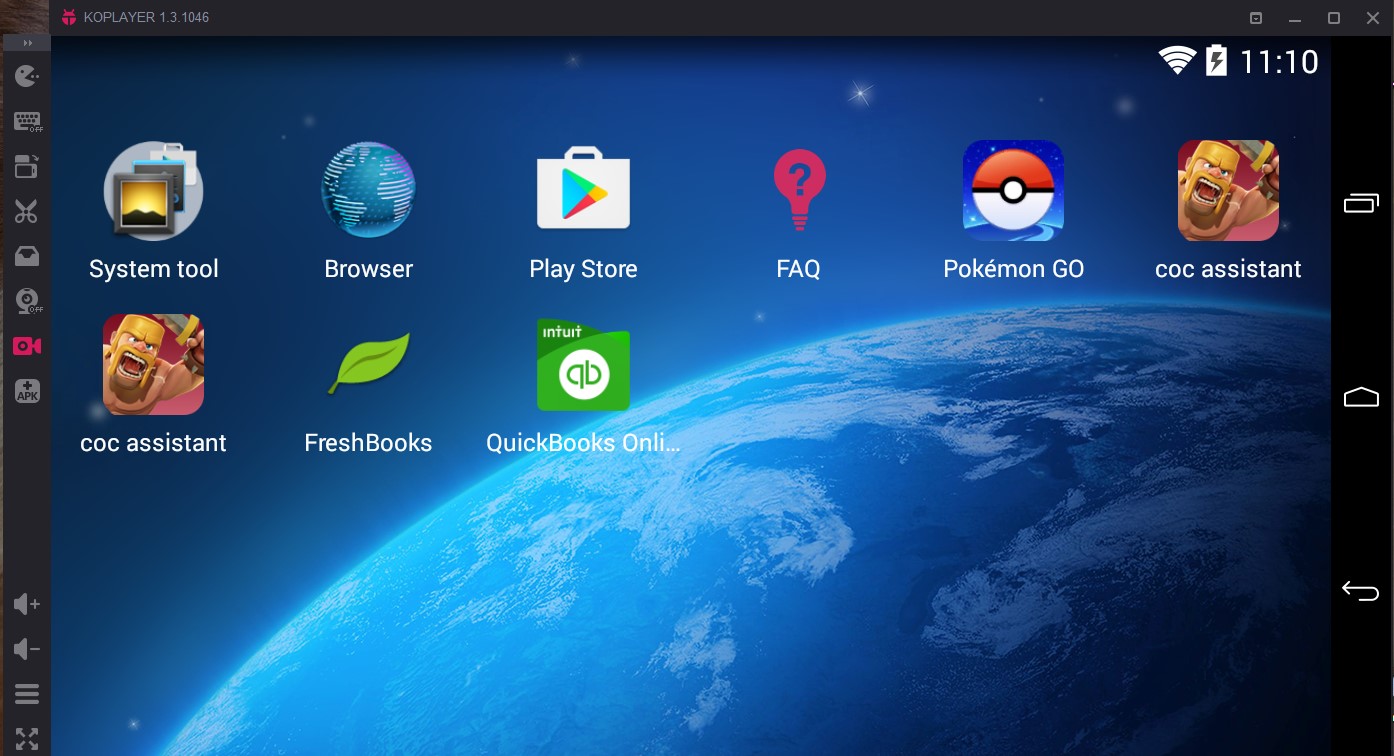 Now, using android apps/games on your PC has never been this easier. You can even access your stored gaming account on your mobile to your PC, just add the google account you used on them. Play Clash of Clans on PC, Use WhatsApp on your PC this software will definitely big help for you!
Alternatively you can also use BlueStacks. This software is 100% similar to KOPlayer.